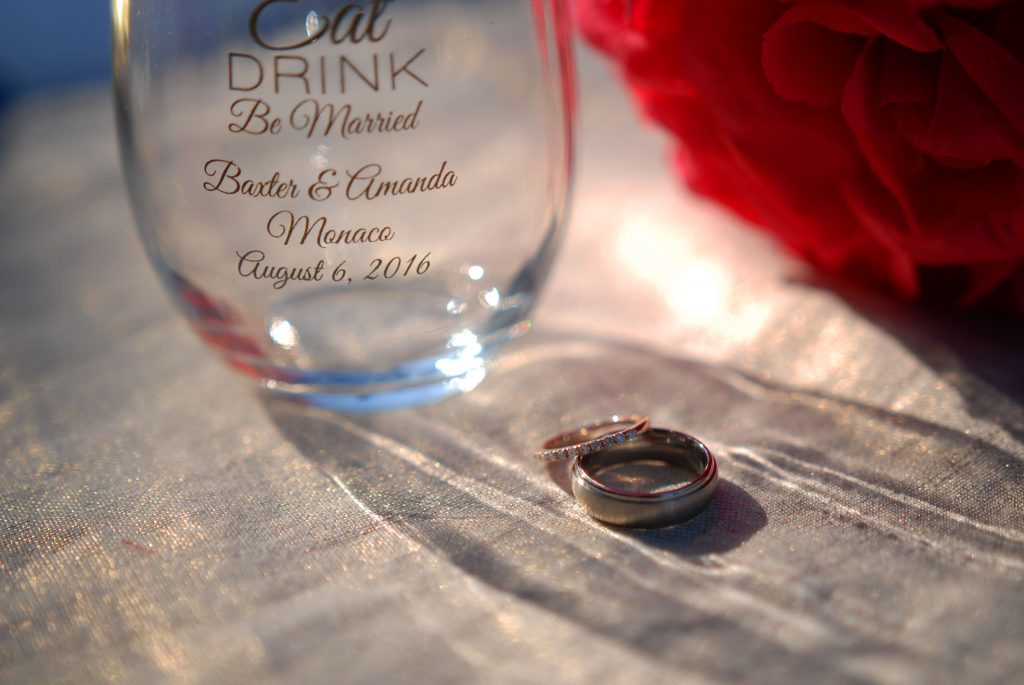 Amanda and her family put together this amazing wedding in less than 100 days with total spending under $5,000! If she can do it, so can you! It's a lot of work, I will not lie, but if you have superhero friends and siblings who would go above and beyond for you, they are all you need to pull it off.
Venue: Reptacular Ranch
Coordinator: In the Clouds Events
Photographer: LA Mojo Photography
Catering: My Taco Man
Vintage Rental: DIY LA Bride
Personalized Wine Glass Favors: Cheapfavorshop.com
Flowers  & Arch: Sophisticated Parties
Amanda and Baxter eloped in 2015 and had a baby shortly after. They had planned for a more elaborate celebration in 2017, but as life would have it, Baxter joined the army and their little family would have to relocate out of state. Amanda have the wedding on their anniversary so their family and friends can celebrate with them before the move. The best way and only way to pull this off is with lots of DIY components.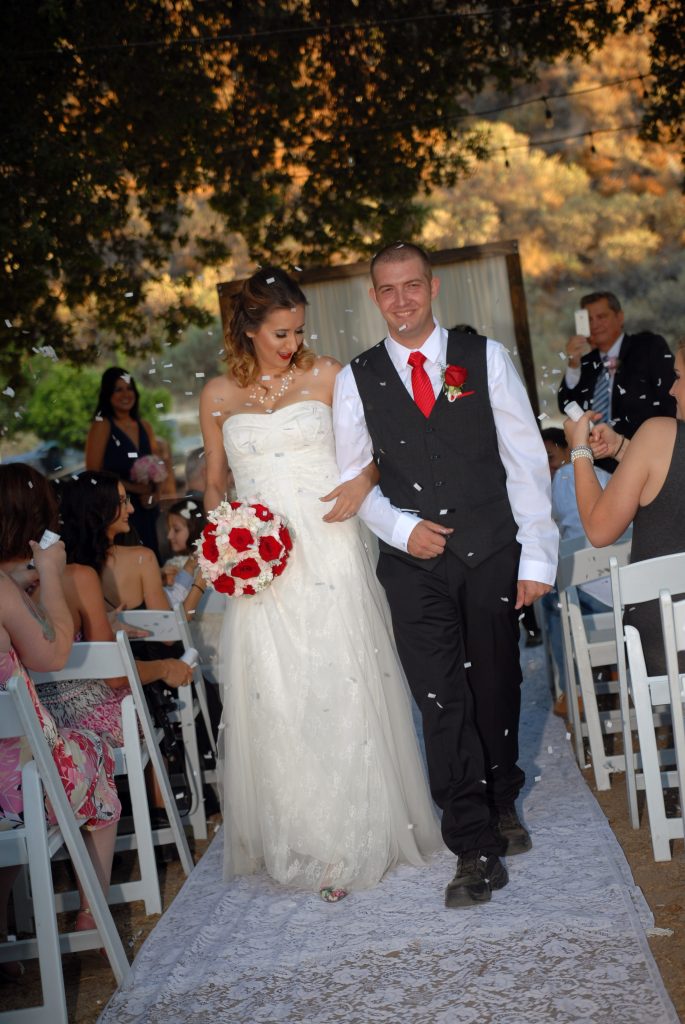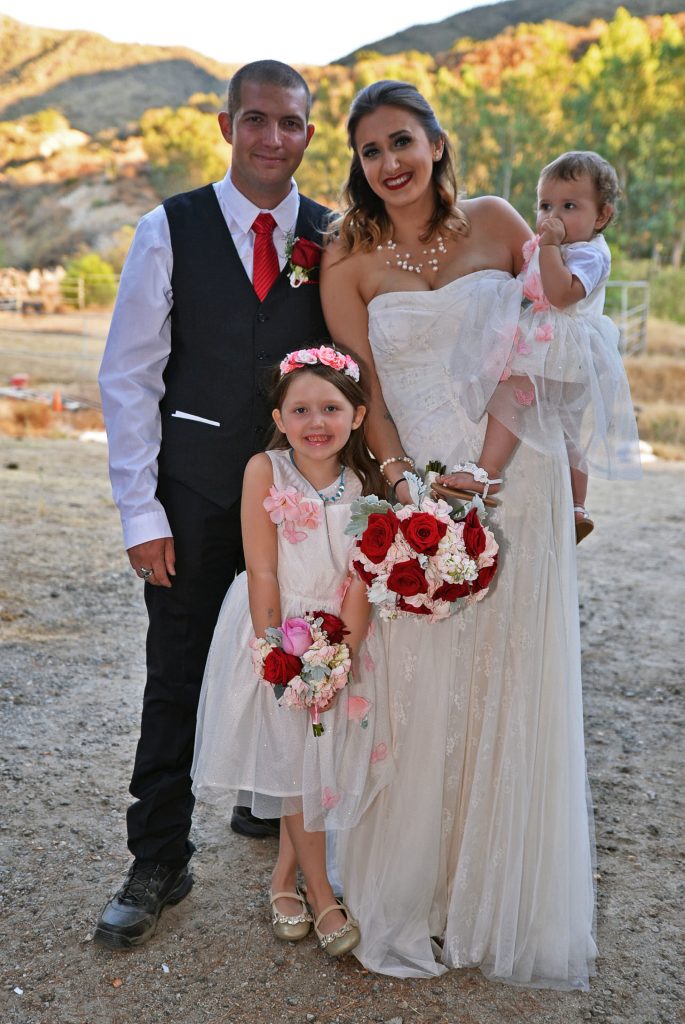 From the bride, "We had a DIY taco bar courtesy of My Taco Man and my mother, a DIY Polaroid guess book, long banquet tables holding up to 16 people per table decked out with candles and flower poms (DIY too), two of our good friends even played acoustically while the wedding party walked down the aisle!"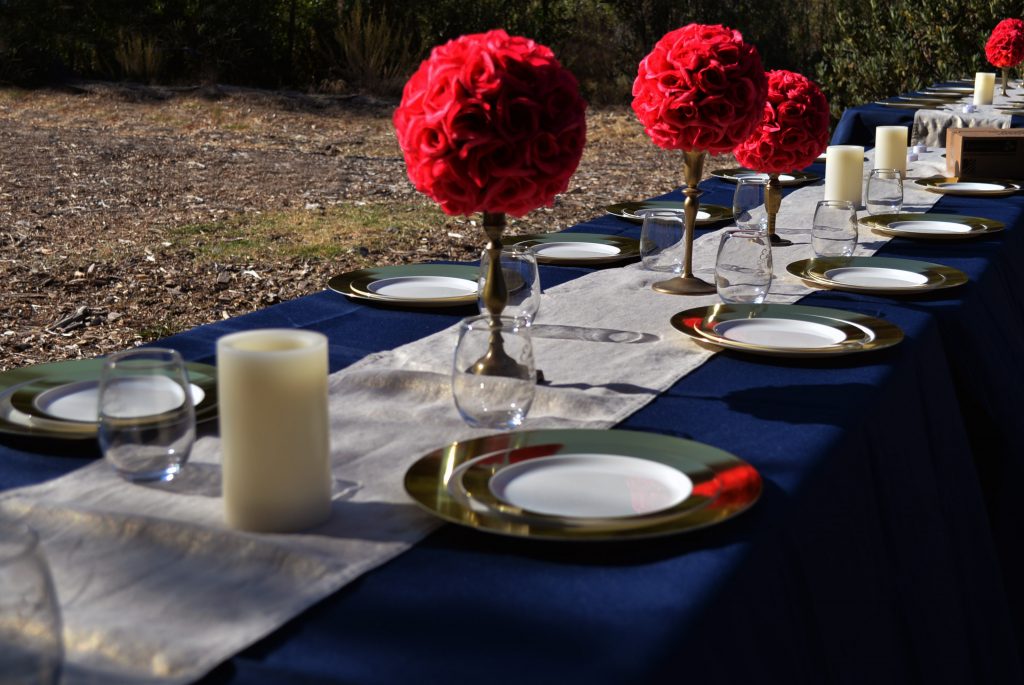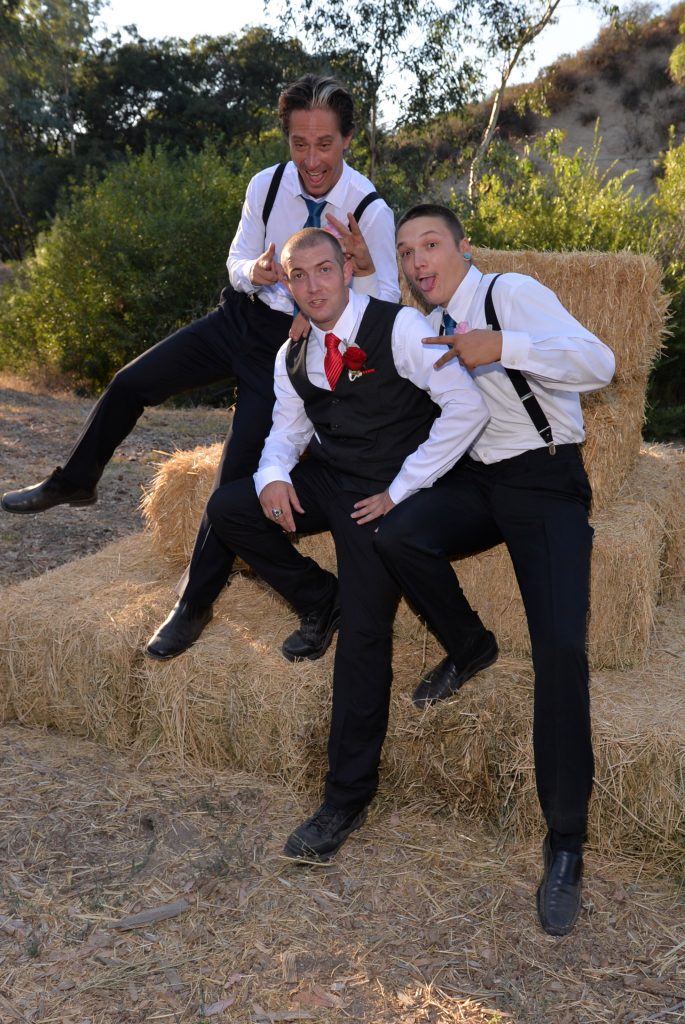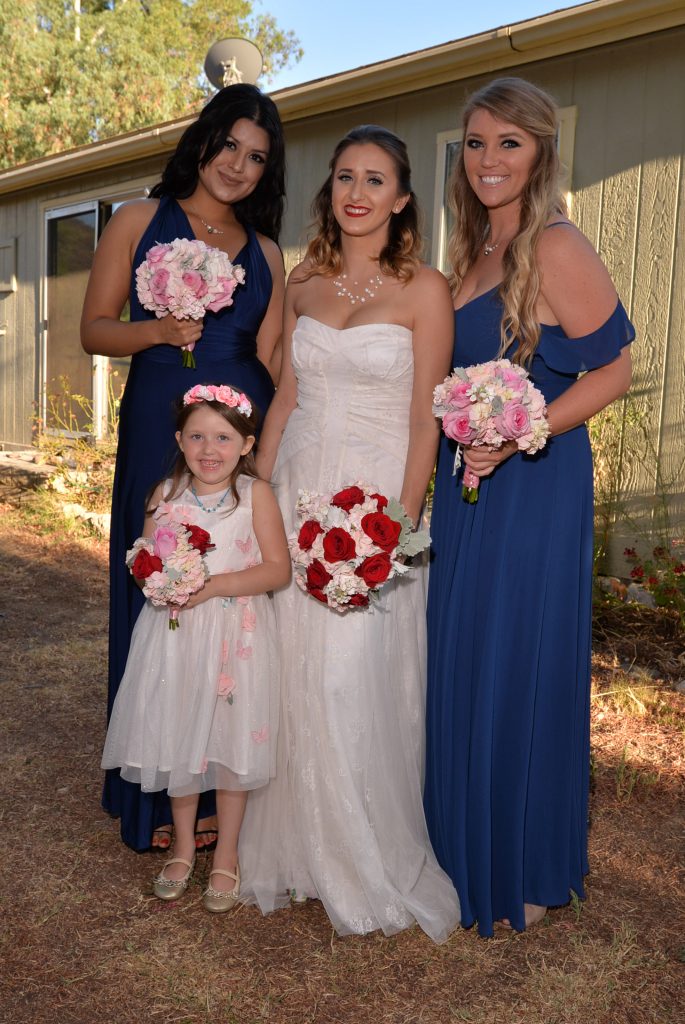 Working on a budget is hard but it makes for such a great experience.
Nothing about our wedding was traditional but that's also what made it special!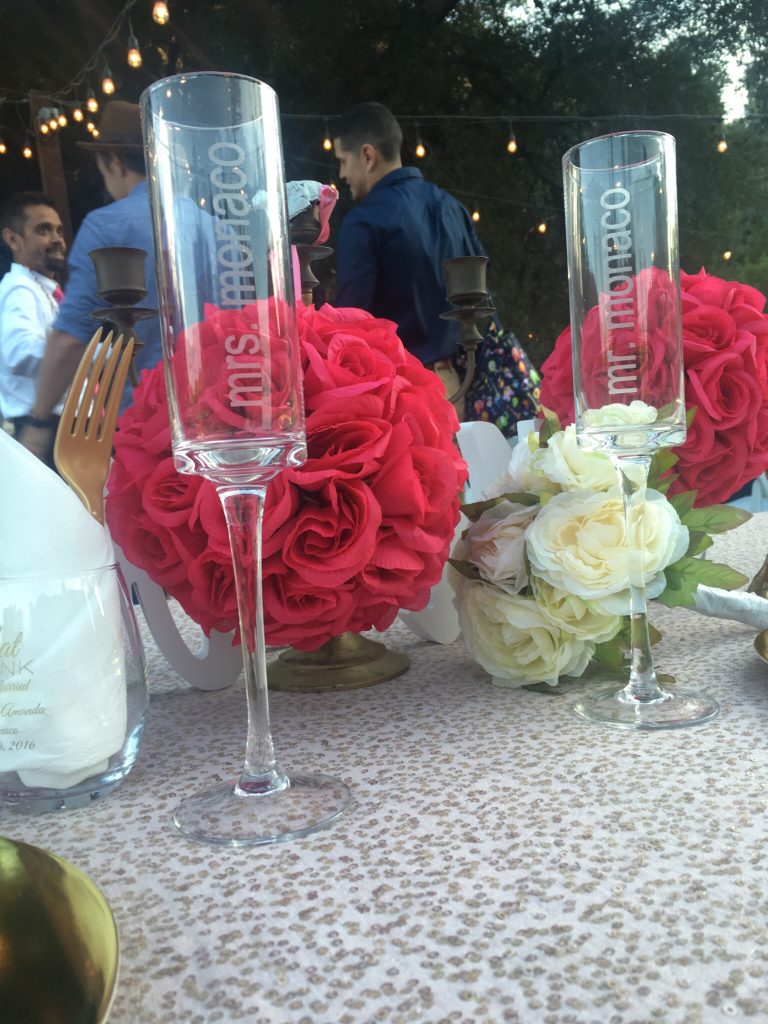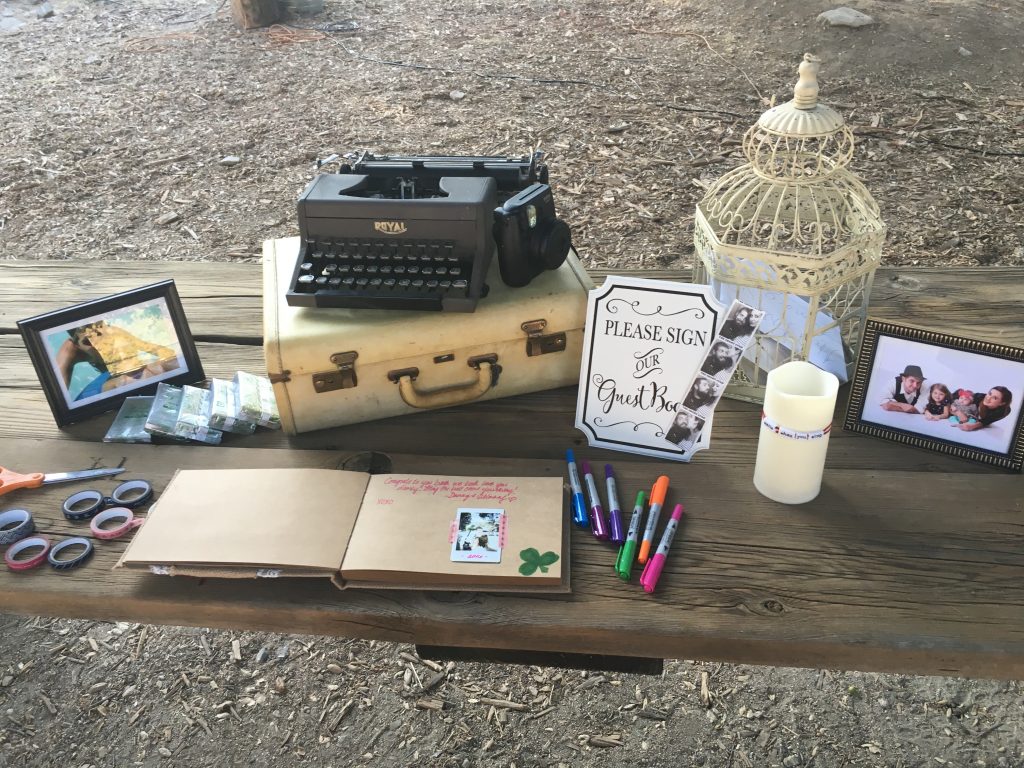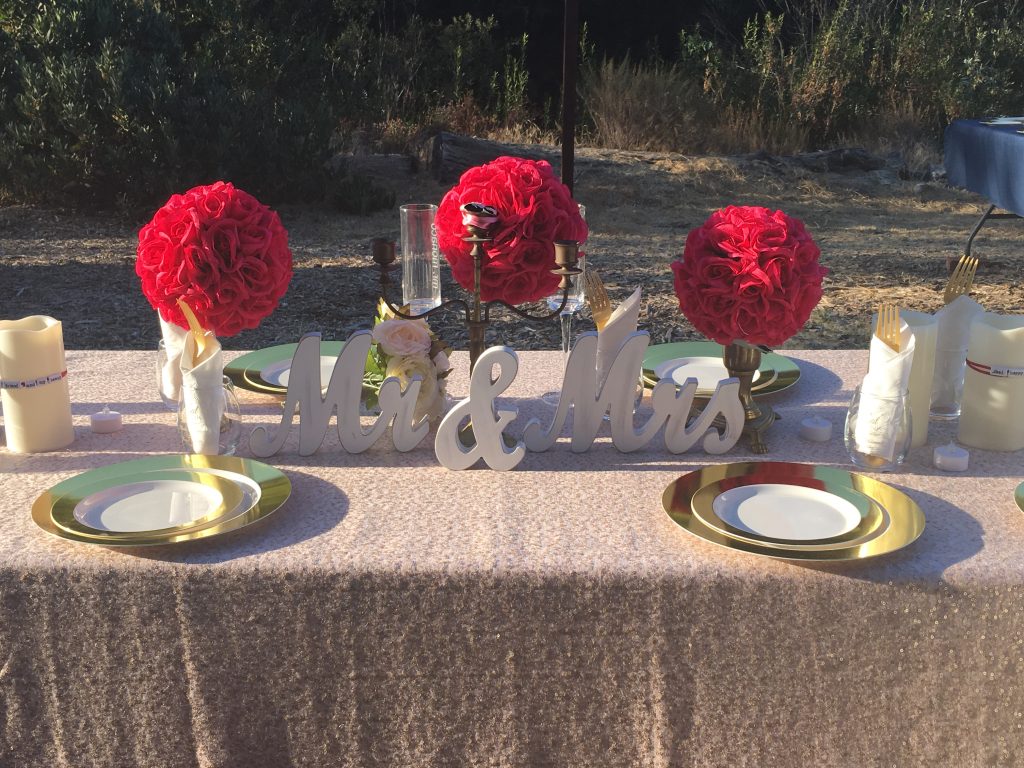 Me and the happy couple!