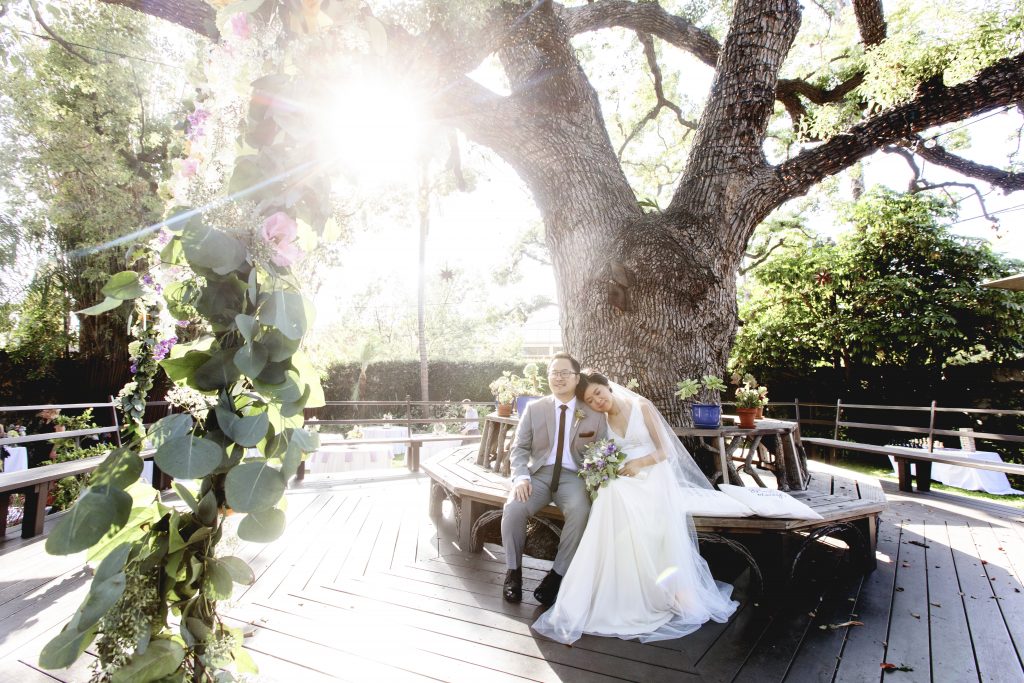 You are going to fall in love with this wedding and the venue!
We spent a good 10 months planning Amy & Jacob's wedding, from design to vendor recommendations, and along the way, all the little details we DIY'd together.  It was so whimsical, rustic, casual and comfortable, just as how Amy & Jacob envisioned it.
Amy & Jacob married under the giant camphor tree in the Happy Trails Garden managed by Happy Trails Catering. It is a hidden secret garden in Pasadena. Not in the mountains or some secluded location as you would imageine, but right off of Fair Oaks, south of the historic Oldtown Pasadena.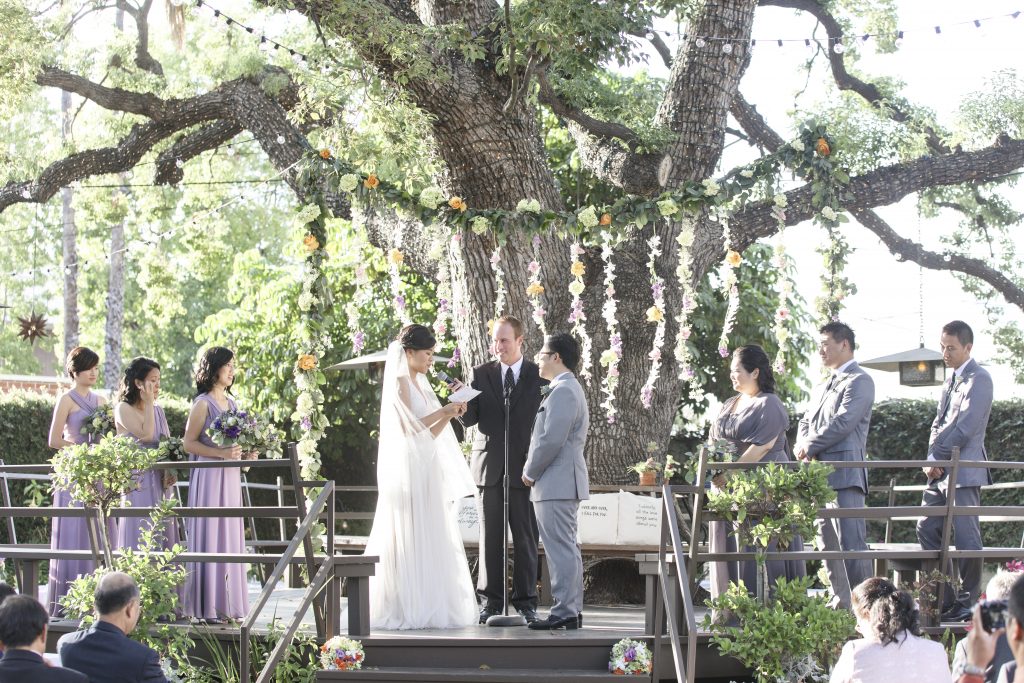 The camphor tree was adorned with fresh floral garland, draping over creating a seamless garden backdrop.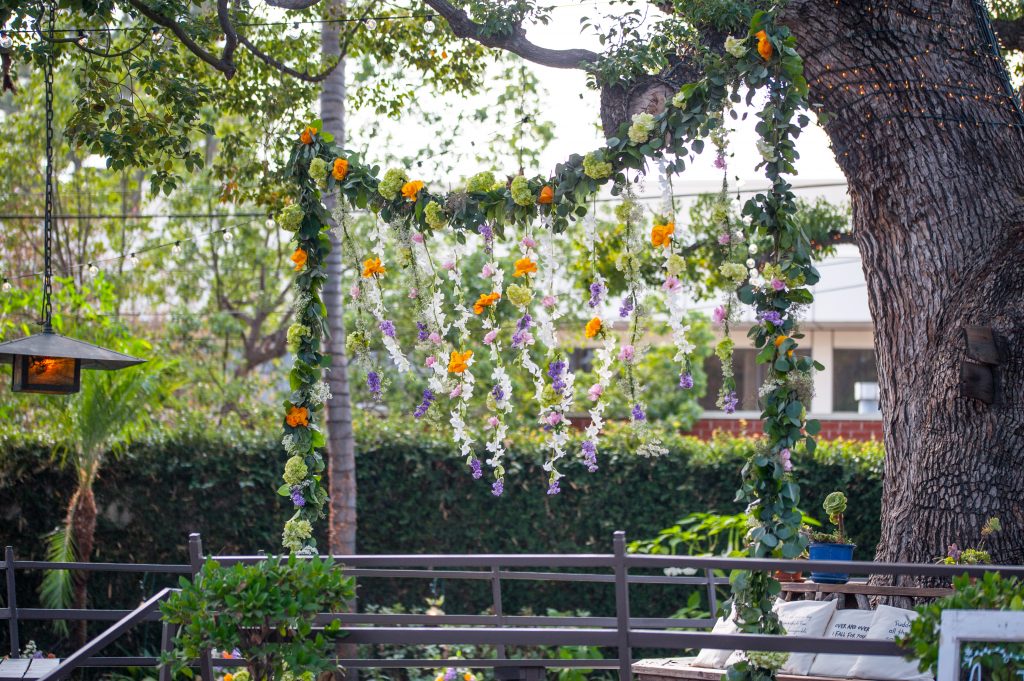 The aisle was lined with bundles of baby's breath planters. Both floral decor were reused to dress up the sweetheart table for reception.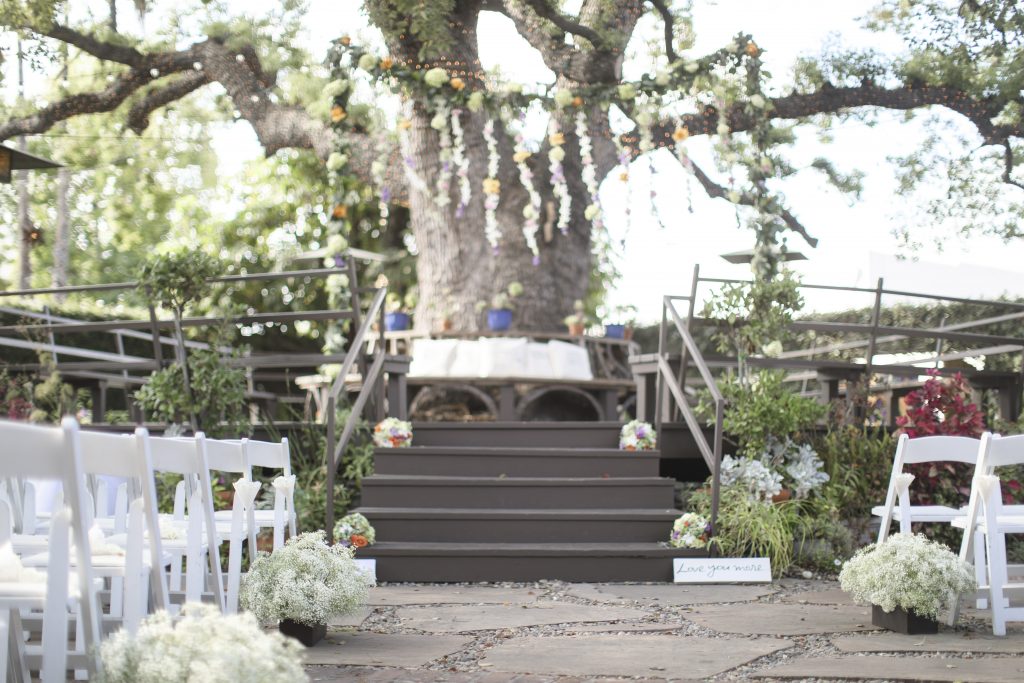 I made these easy no-sew love quote tutorials to decorate the deck. The center pillow features a snippet of the lyric from Amy & Jacob's first dance song, Honeybee by Blake Shelton.  If you'd like the tutorial to make your own, the instruction is featured on DIY Weddings Magazine. Purchase a digital copy on DIY Weddings Magazine app (available on iTune and GooglePlay).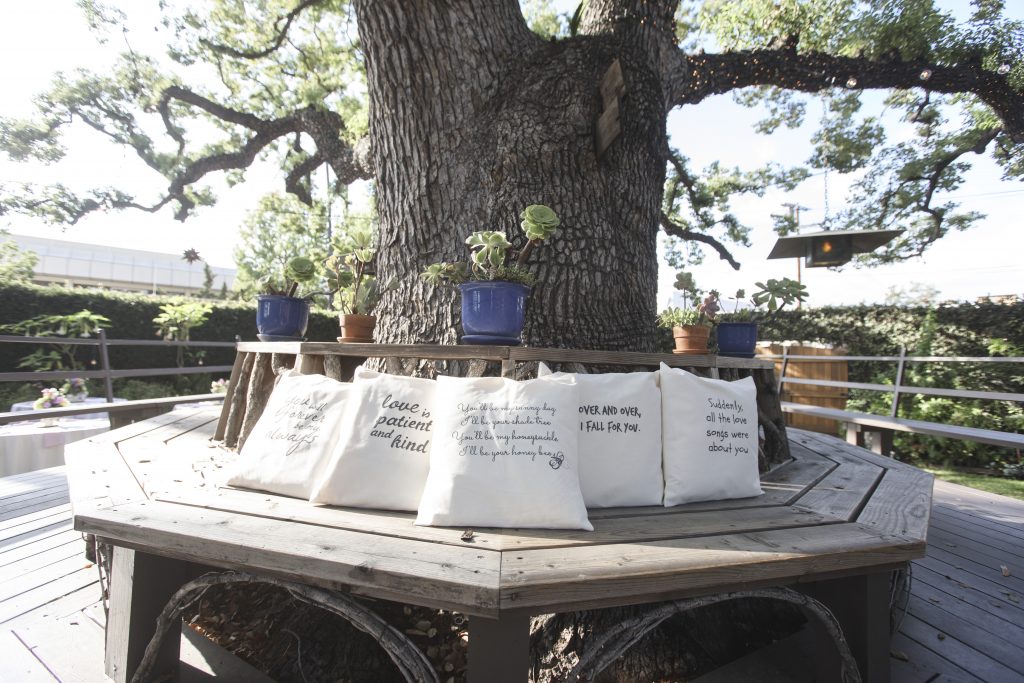 At the bottom of the staircase, we added simple floral pomanders and the cutest love quote on canvas on each end that reads "Love you more…" and "You are loved…" (Are you melting yet?)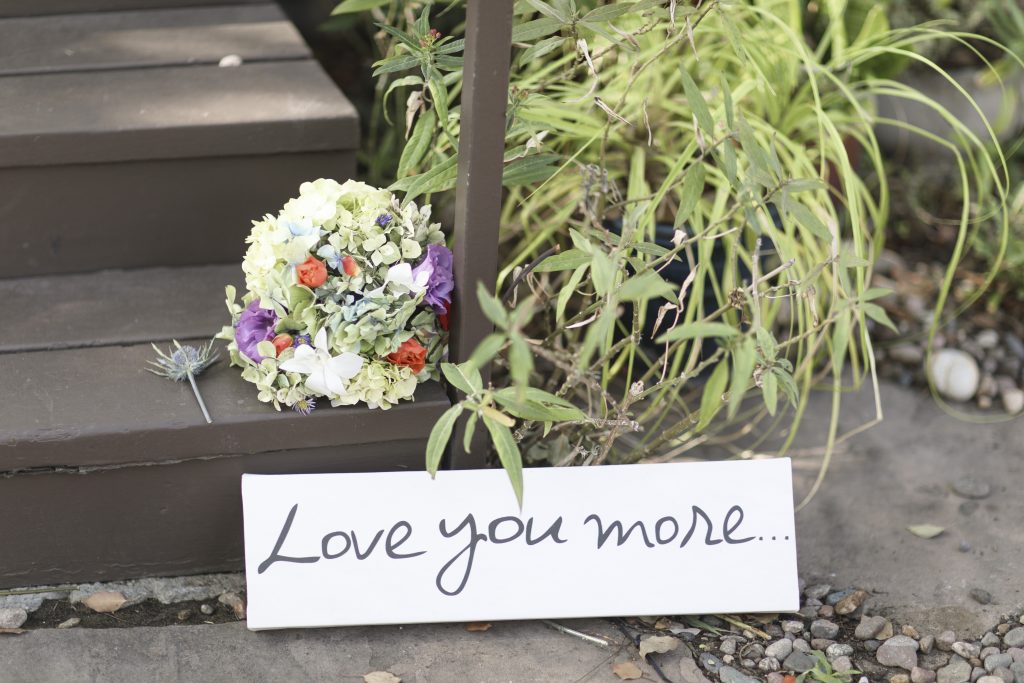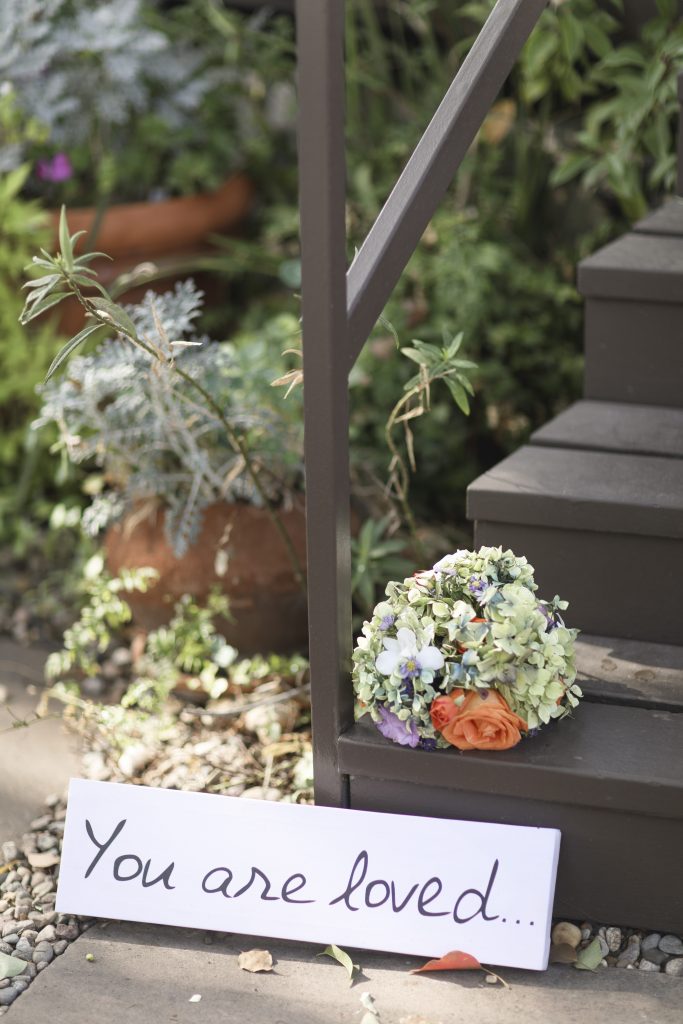 Wedding Attire
Amy found her perfect dress from BHLDN. The wedding party dressed in lavender and grey.  I especially love the 6-way convertible dress that the bridesmaids wore. matching colors but still shows personality in different styles. The best man is also the groom's sister. She wore the same dress as the bridesmaids, but in charcoal gray to match the groomsmen.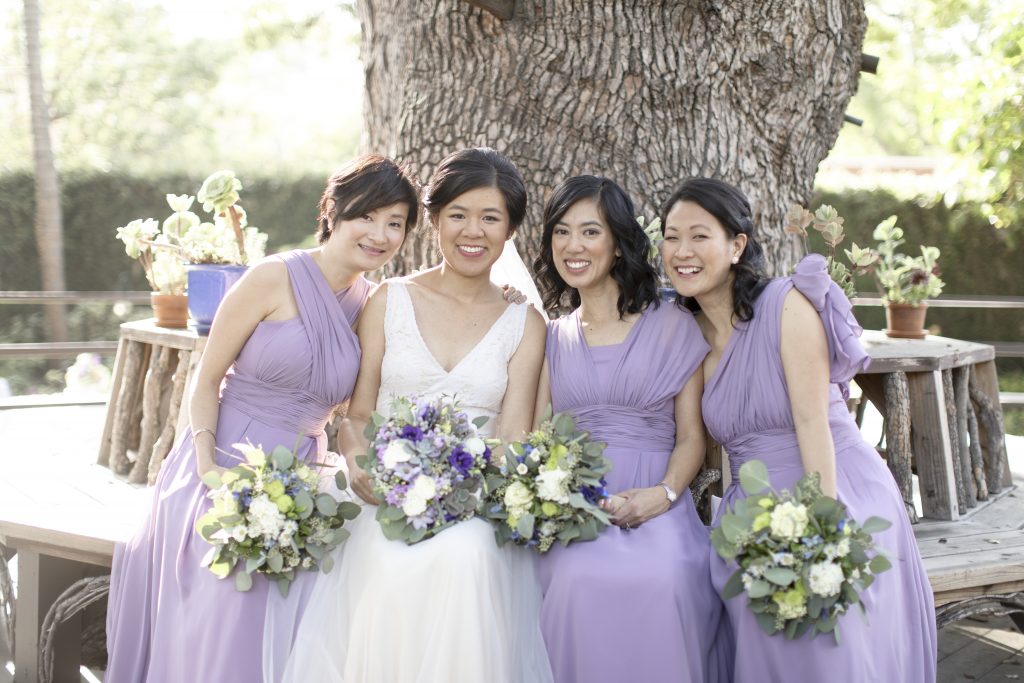 Wedding DIY Projects:
Amy took on quite a few DIY projects to make the wedding even more personalized. We went to the Rosebowl Flea Market and found this chicken wire frame, perfect to clip all the childhood photos and display at the welcome table.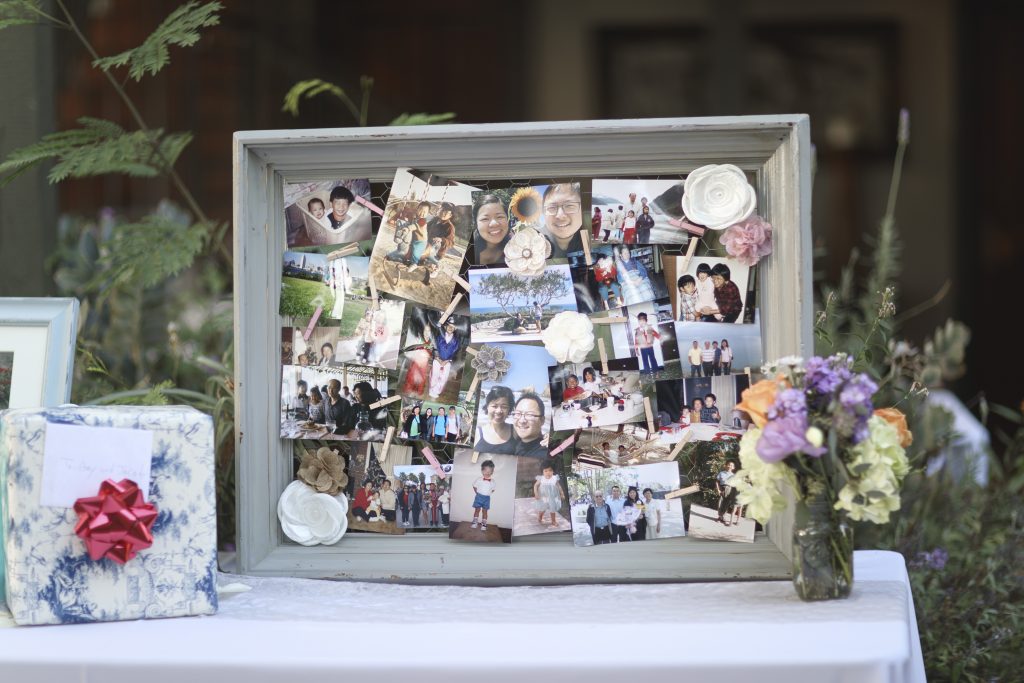 We rented vintage window panes and Amy wrote and drew the wedding program on one, displayed vertically, and guest seating chart on another window pane, displayed horizontally on the table.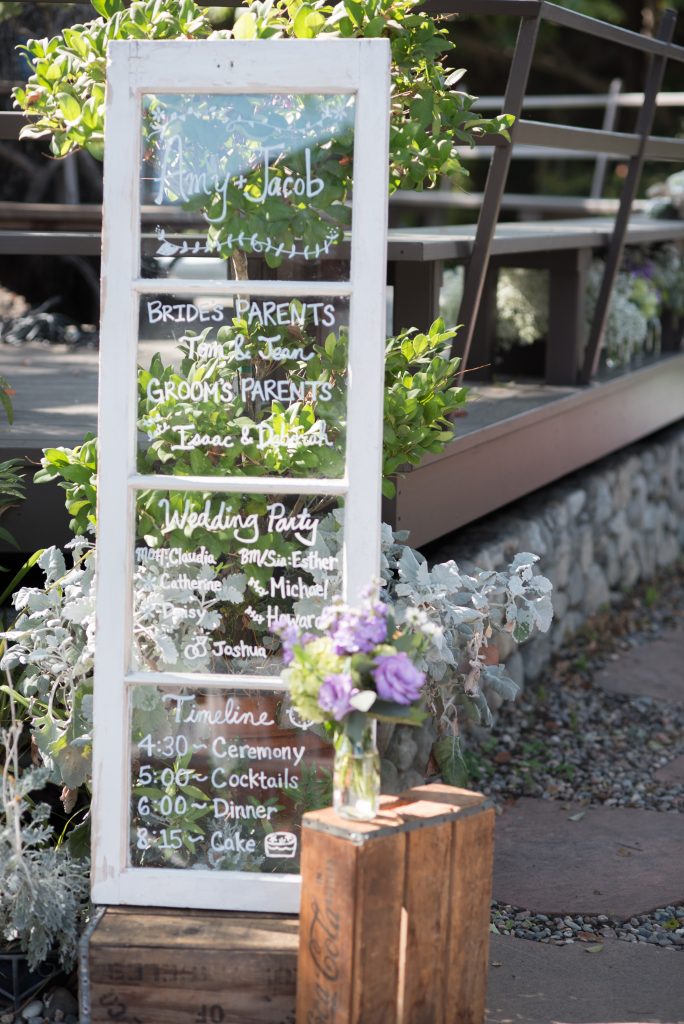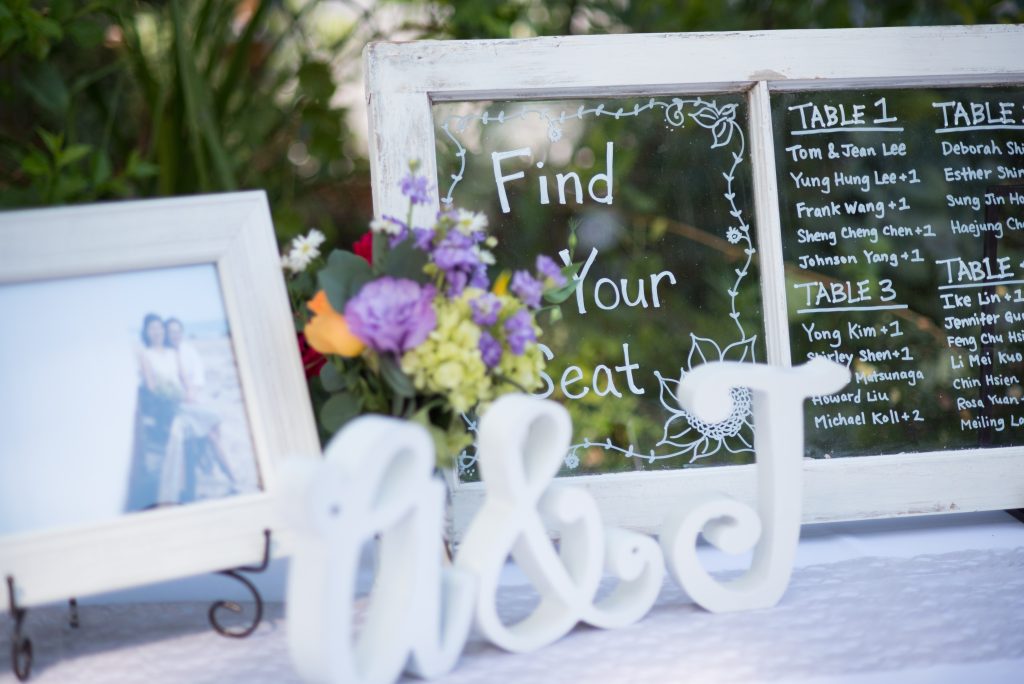 Amy Haberland Photography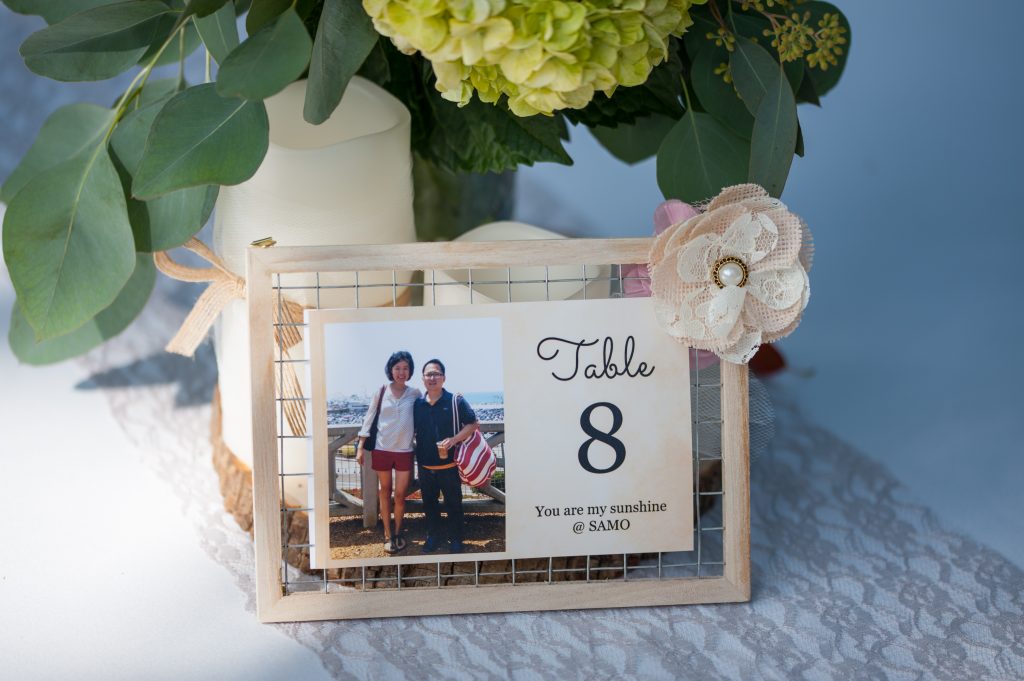 Wedding Flowers:
Bridal bouquet with succulents and shades of purple.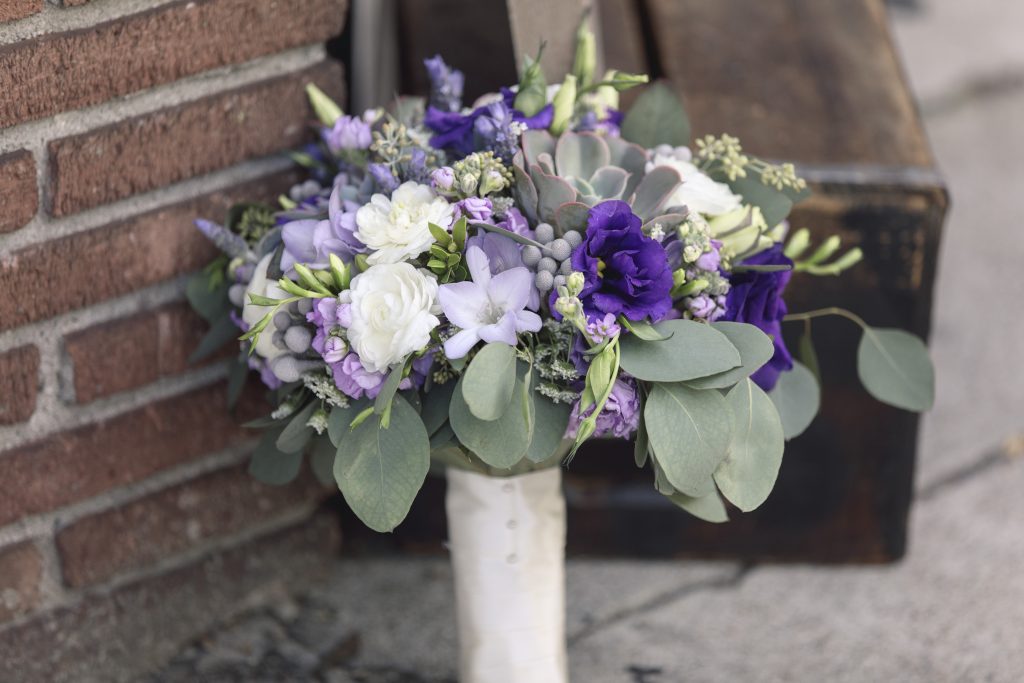 Garden flowers in mason jars decorated the guest table as centerpieces.  Amy made all the table numbers. Want to make your own? Here is the rustic wedding table number tutorial.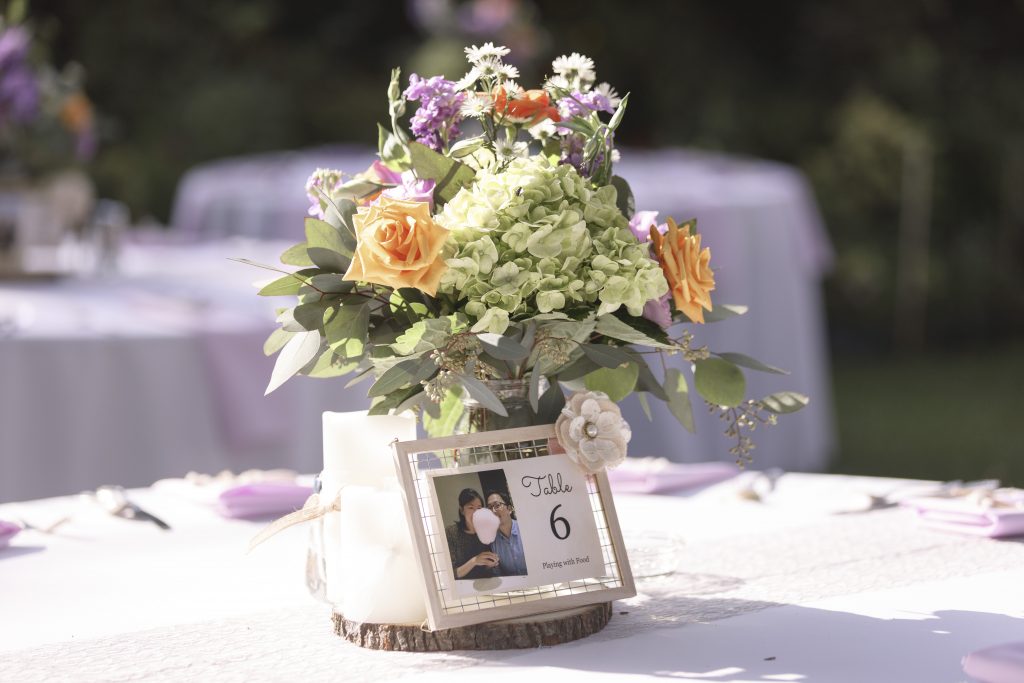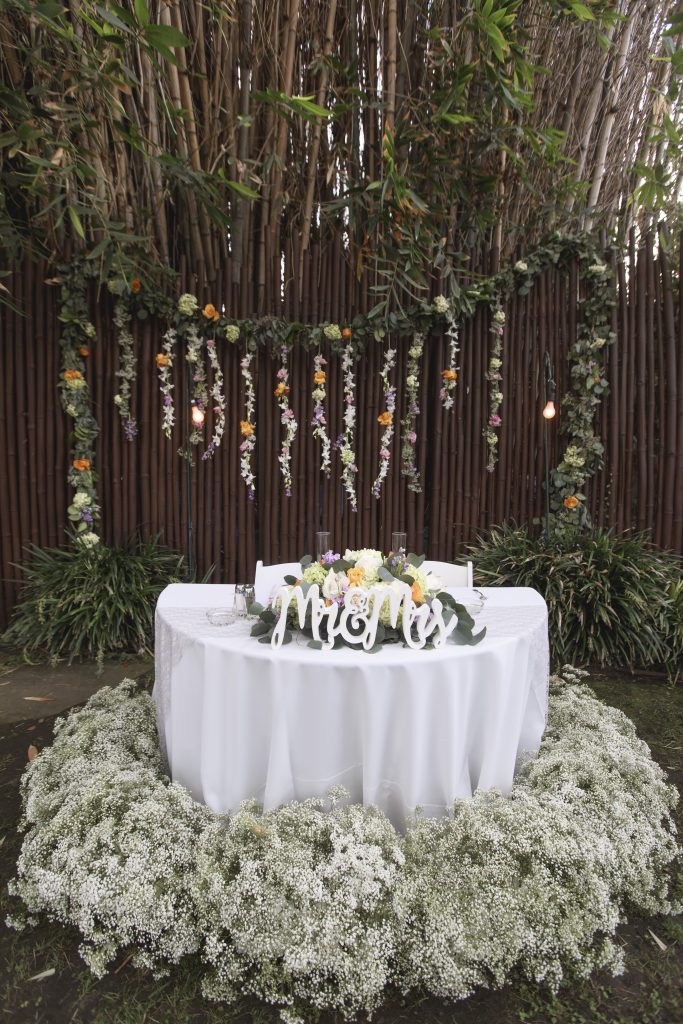 Wedding Cake:
You can't go wrong with Porto's Bakery for the most delicious wedding cake. This one is a simple buttercream with just a few fresh flowers.
We end the night with party and dancing under the twinkle lights and stars.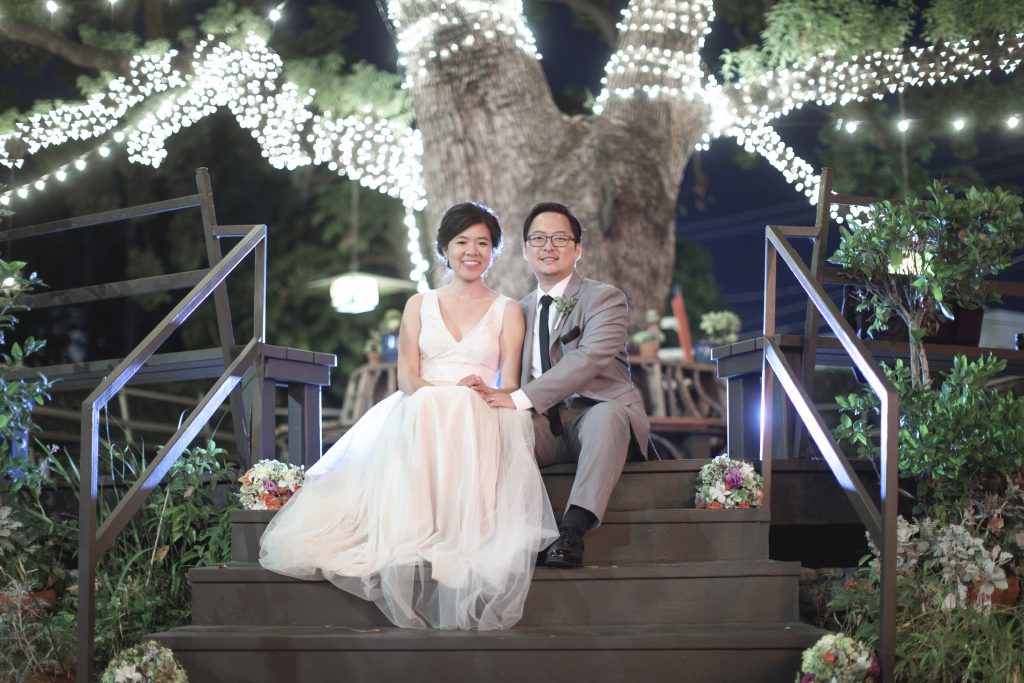 The Amazing Vendor Team: