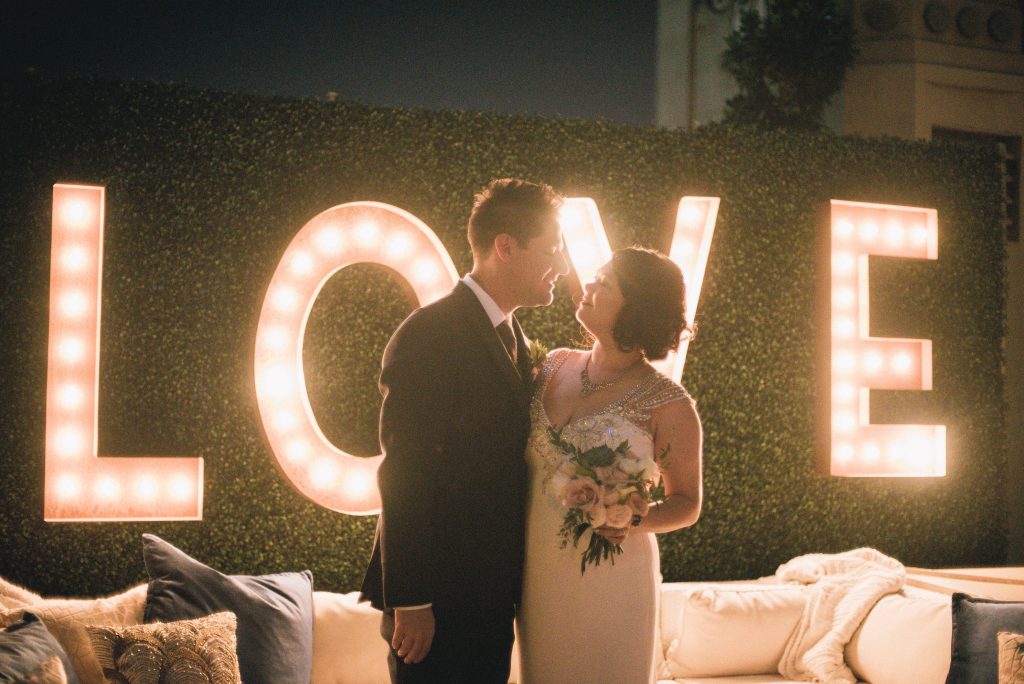 Emi and Rob have the sweetest love story that could almost be made into a movie. They were born in the same hospital and grew up in the same neighborhood but never knew each other until years passed. Emi is an event producer and Rob has his own production company, both have super busy lives, but they planned their own wedding and we helped managed vendors, kept everything on track and of course coordinated  the wedding day.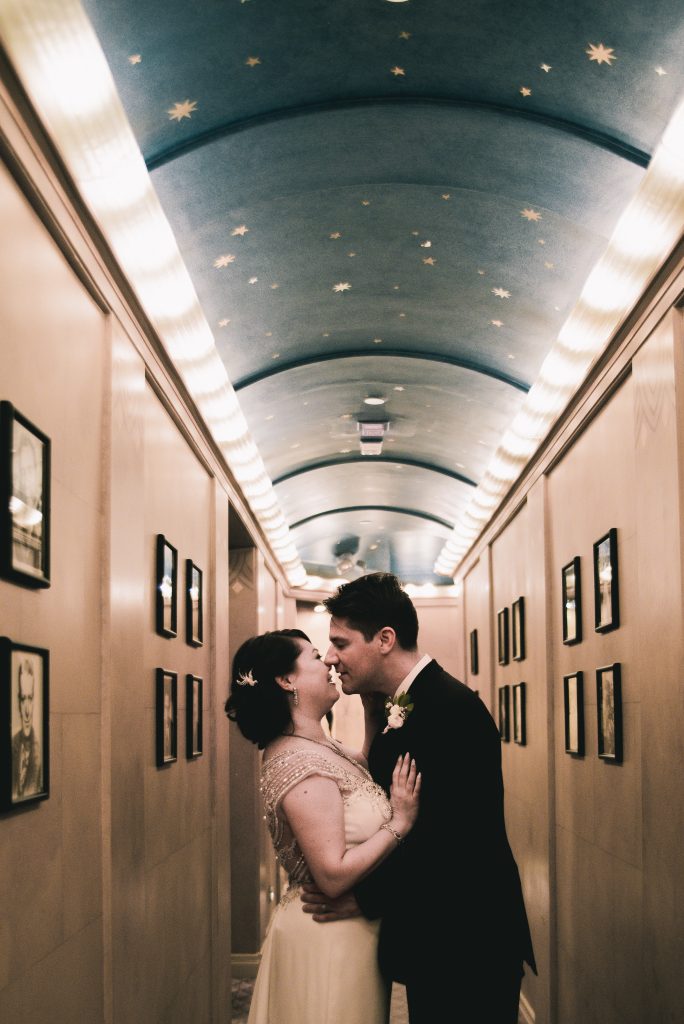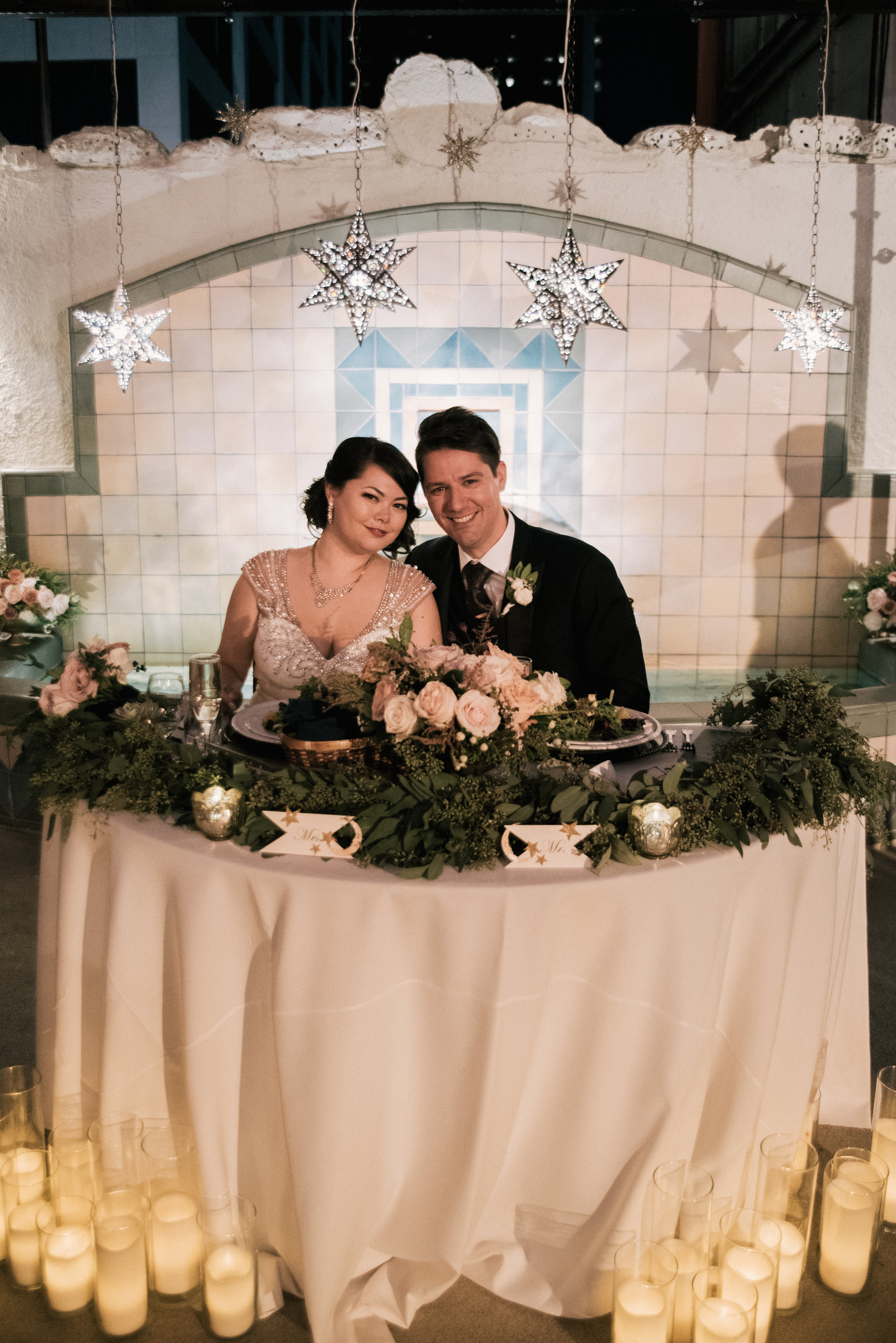 The wedding theme is vintage glam. They chose the Oviatt Penthouse in Downtown Los Angeles for it's old world charm. Emi selected navy blue and gold as the wedding colors. The hallway at the Oviatt has this gorgeous celestial ceiling that inspired many of the decoration elements.
Emi ordered these amazing moravian stars that hung at the altar. Revaggio Production set up the string lights on for this rooftop wedding.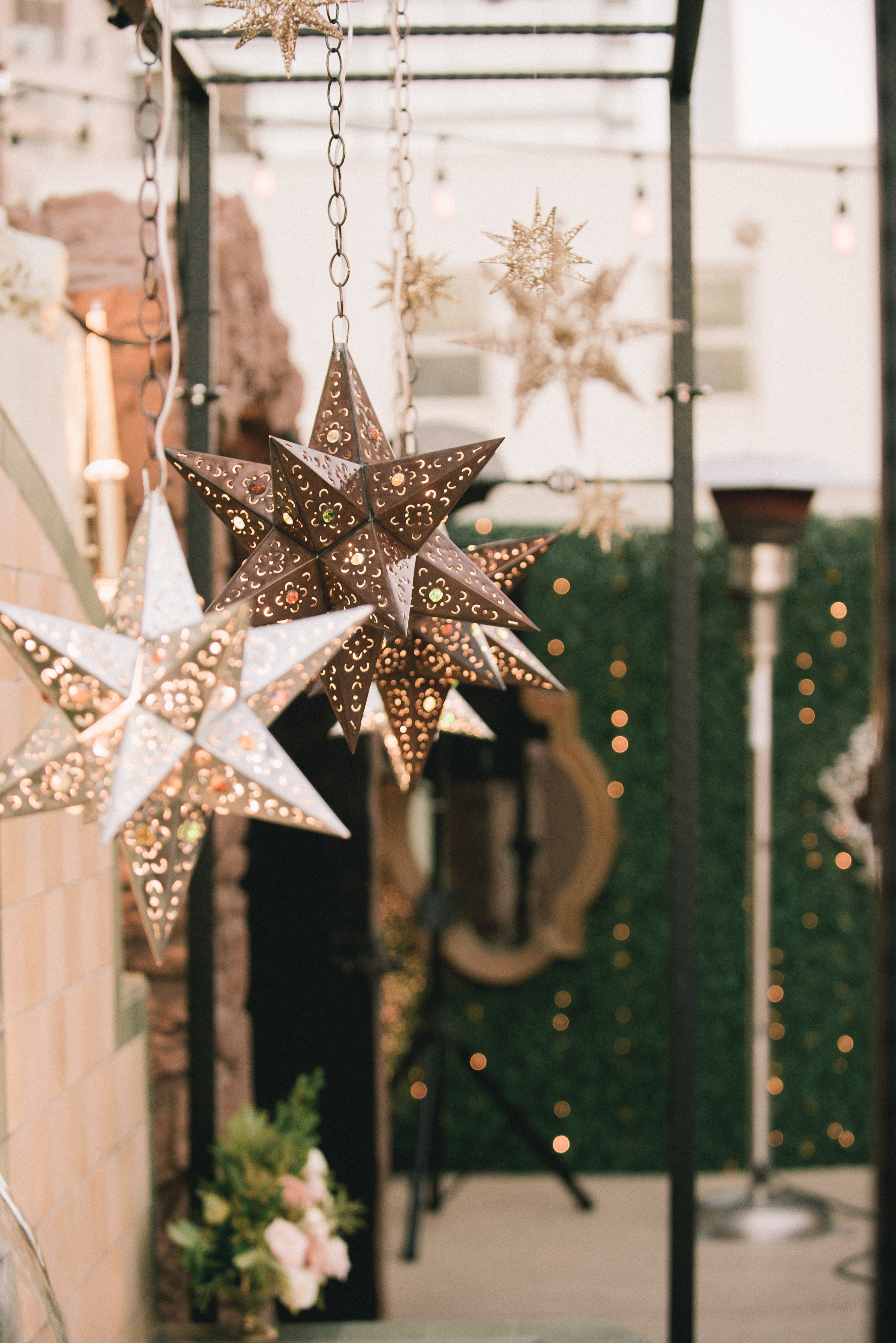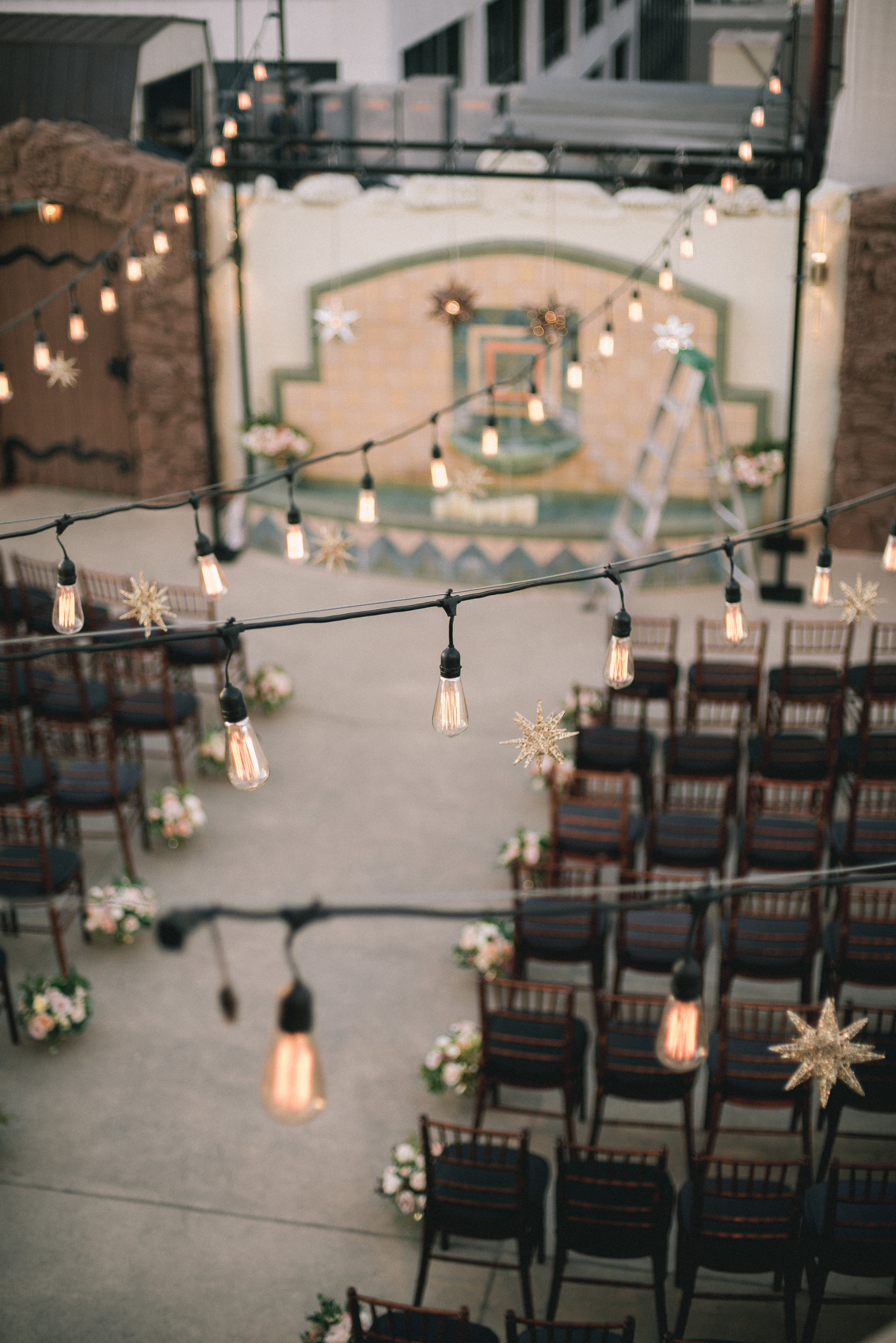 The wedding party got ready at the Los Angeles Athletic Club acrossed the street. It was just a short walk over to the wedding venue.