We love our clients and our clients love us! Read what they have to say about our services.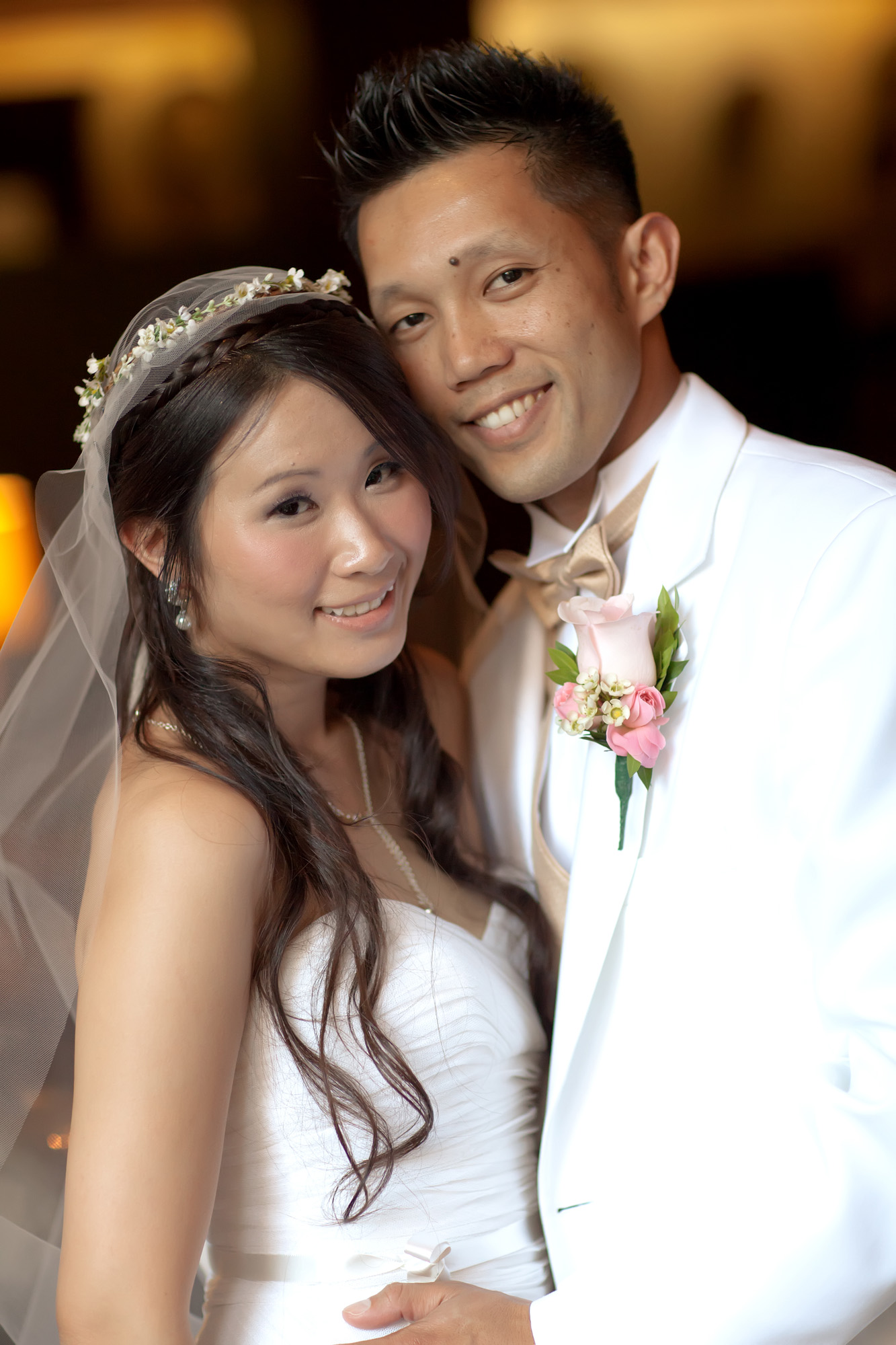 Tina helped plan and coordinate my wedding on 10-10-10. In my eyes, everything was perfect that day. All the preplanning with Tina's help really paid off because all the guests could not stop complimenting on the beautiful detail of the wedding. Everything overall went smoothly. Although we were behind on time for some of the program, with Tina's help, we quickly caught up and were on schedule again.
Tina's attentiveness and knowledge of the wedding industry helped so much. She helped me notice all the things I did not think about before. She is always there to reply to my questions whether by email or text message. Tina has experience in doing many different types of wedding, whether it is Asian, American, church, garden, indoor or outdoor. With her help,you will guarantee less headaches and more fun on your wedding day.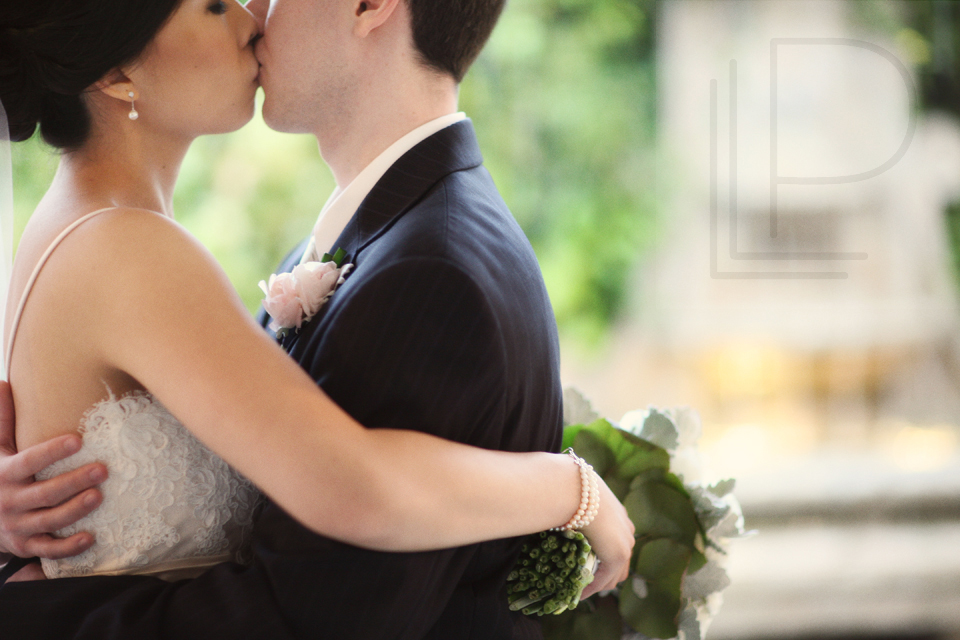 At first, I was really on the fence about getting a day-of coordinator for my wedding since we were on a tight budget and I am usually pretty on top of things. But Tina, from In The Clouds Events, was hands-down the best wedding decision I made!
She (and her assistant, Luisa) made my wedding day stress-free despite the pouring rain. She quickly made things happen and if there were any problems, I did not ever find out about them. She helped move the outdoor ceremony inside, and made sure the rest of the night went on without a hitch!
Even though I hired Tina as a day-of coordinator, she did so much more than I expected. I emailed her constantly with questions, concerns, and ideas, and she responded within minutes. She also helped coordinate with vendors and sent me monthly, then weekly reminders of everything that needed to be done (and paid!). Tina never missed a beat, despite being pregnant and giving birth 2 months before my wedding! I am so grateful for Tina, my wedding would not have been what it was without her! Thank you SO much, Tina!! 🙂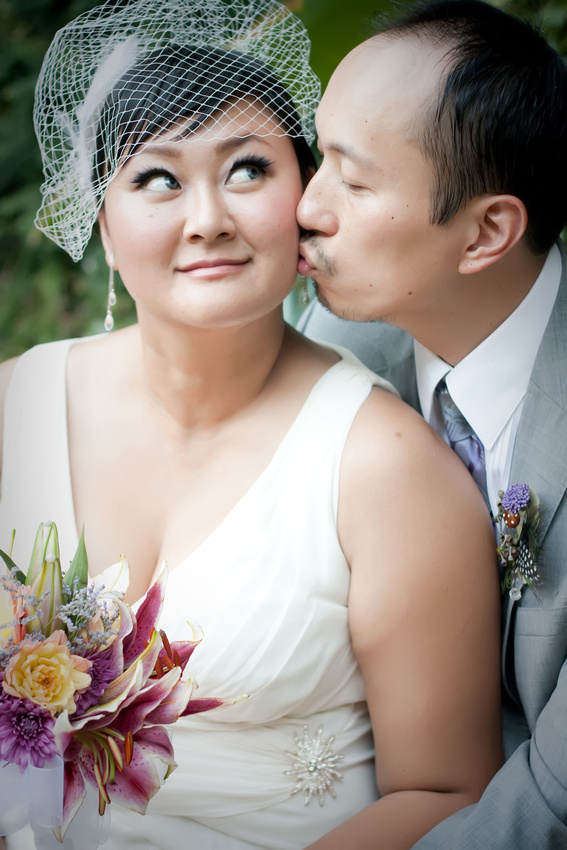 Luisa Hung from In The Clouds Events and her team did a fantastic job for my 10.10.10 Wedding at Marvimon in Downtown L.A. She helped me with my planning from beginning to the actual day. I would not recommend anyone getting married without consulting and hiring a wedding coordinator. There are just so many nuances that no one person can remember or even think of even with a wedding planner book.
Luisa was available whenever I needed her opinion, advice, or had questions via email, text, or just a phone call away and was ready to meet me for the venue design consultation, the on-site rehearsal and was there from 12noon to 12midnight on my wedding day. Full service, quality service, and a consummate professional. I could not ask for more out of a wedding planner. She went above and beyond my expectations.
My vision truly became a reality! We transformed a bare open industrial looking artist's space in Downtown LA to a bohemian chic hipster dream in color. Luisa was constantly following up with me and my vendors and making sure I was on track with everything I needed as well as the timetable for the day's events.
We couldn't be happier with how everything turned out. I never thought it would look as good as it did but it was just breathtaking how wonderful it all came together. I cannot tell you how many compliments I got on how amazing my venue looked. At the end of the day my husband and I reflected on what a beautiful and perfect day we had just experienced and none it would have been possible with out Luisa and In The Clouds Events.
Do not hesitate in hiring In The Clouds Events for your wedding.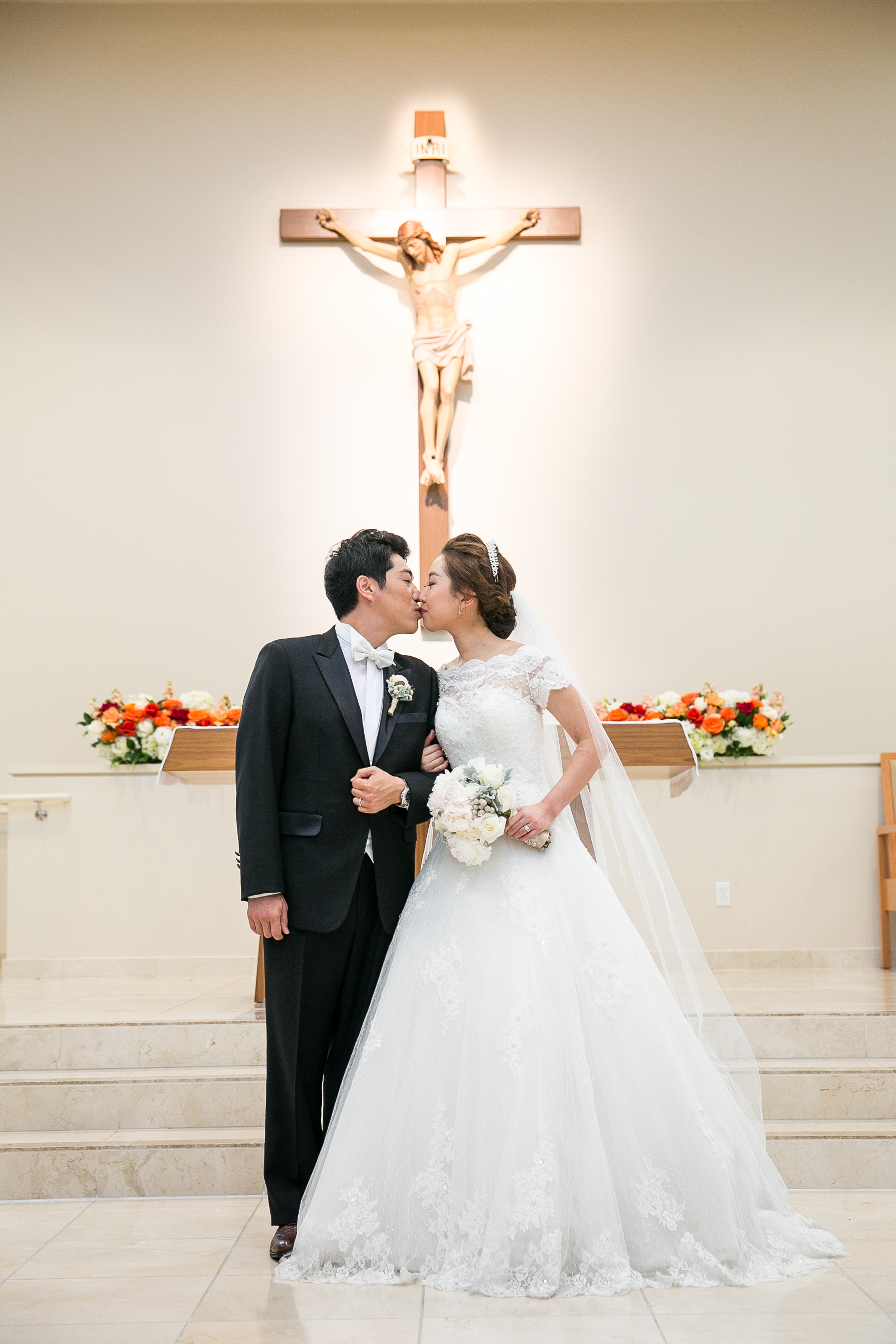 We loved working with In the Clouds Events and couldn't have done it without them. Tina is very organized and pleasure to work with. We were planning a church wedding with 220 guests. I was stressed from our plans to convert cafeteria into beautiful reception hall but Tina took care of everything. Tina managed multiple vendors and really understood what we were trying to achieve. Hiring In the Clouds Events was by far the best decision we made during the wedding planning.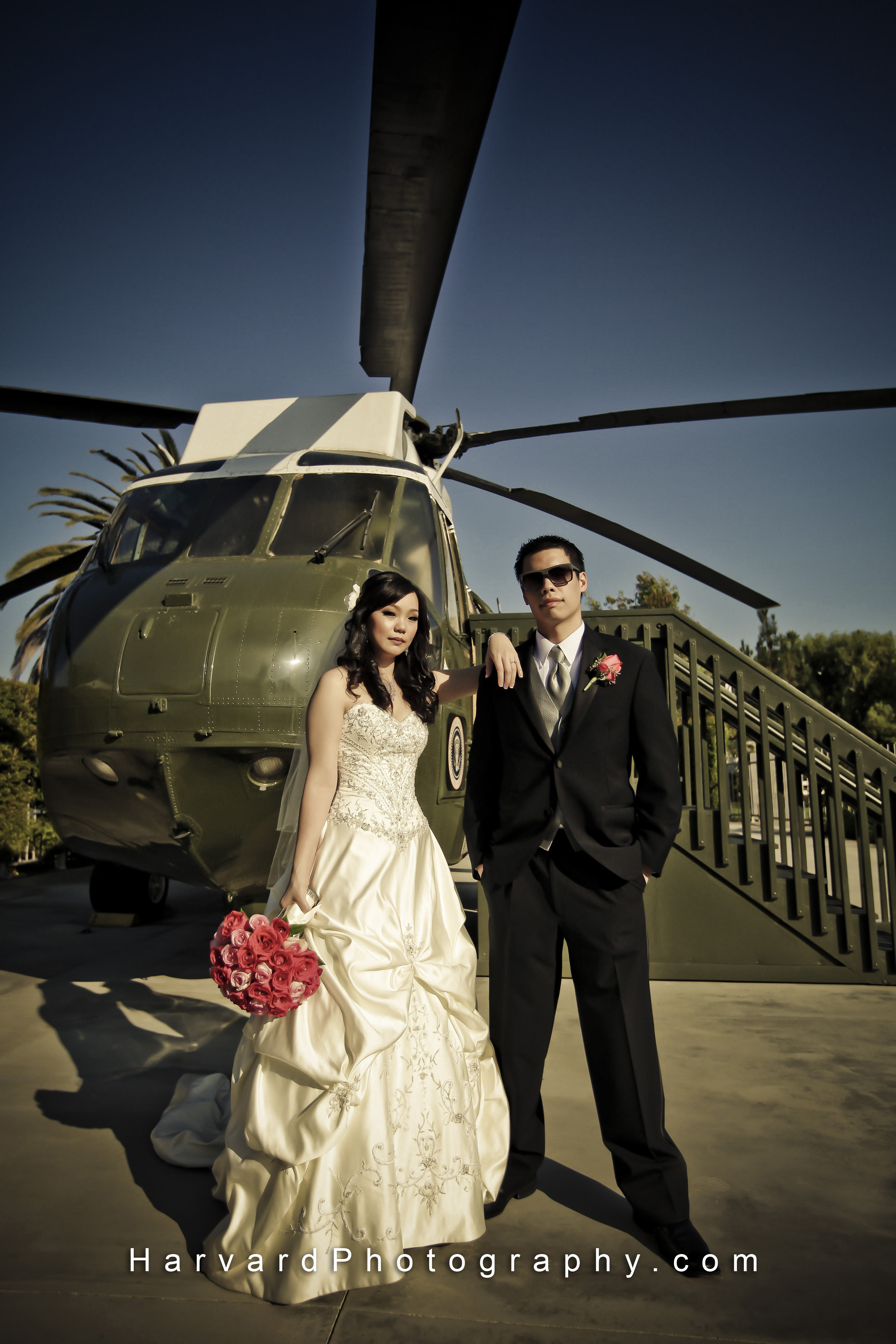 At first, given our tight budget I was really debating whether or not I wanted to spend the money on a wedding coordinator. Now I can honestly say that I couldn't be happier that I did. There are just too many detail that come with a wedding and having Tina around really lifted a big weight off my shoulders. Tina was always on top of things and she knew what she was doing.
So much effort is put into planning that one special day and there is just too much going on. You don't want to be answering questions or fixing any problems. What you will want is someone organized, experienced, and reliable to be in charge. I strongly recommend you go with Tina. Trust me, you won't regret it! Thanks Tina 🙂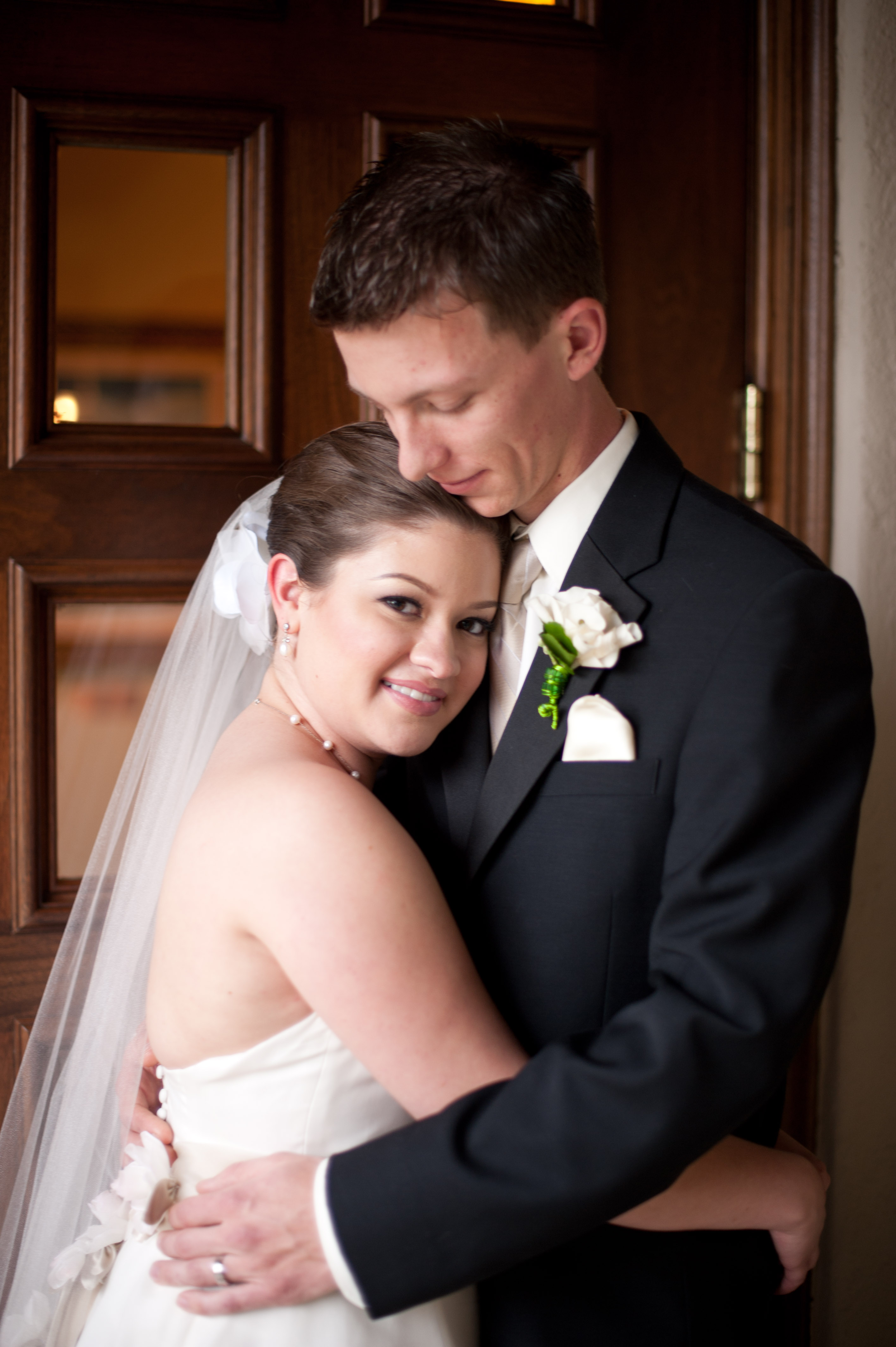 Tina Li and the In the Clouds Events team was extremely helpful to me during the planning process!
I originally hired Tina as a day-of coordinator, but she kept in touch with me in the months between the day of booking and the wedding. She made sure I was on track with my planning and continually offered her help, which was a relief to me.
I knew I was in good hands with Tina. It rained on the day of my outdoor ceremony wedding. She showed up at the hotel I was getting ready at that morning to show me pictures of how we could set up the ceremony inside, and then once I made my decision, she took off to make sure that everything was going to go off without a hitch. If anything went wrong at the wedding, I had no idea about it, which was exactly what I wanted! She kept track of all my vendors and made sure that everything I wanted and requested was done!
I 100% recommend Tina as a planner for future brides. She's professional and I never doubted her ability to keep my wedding on track! She did an amazing job!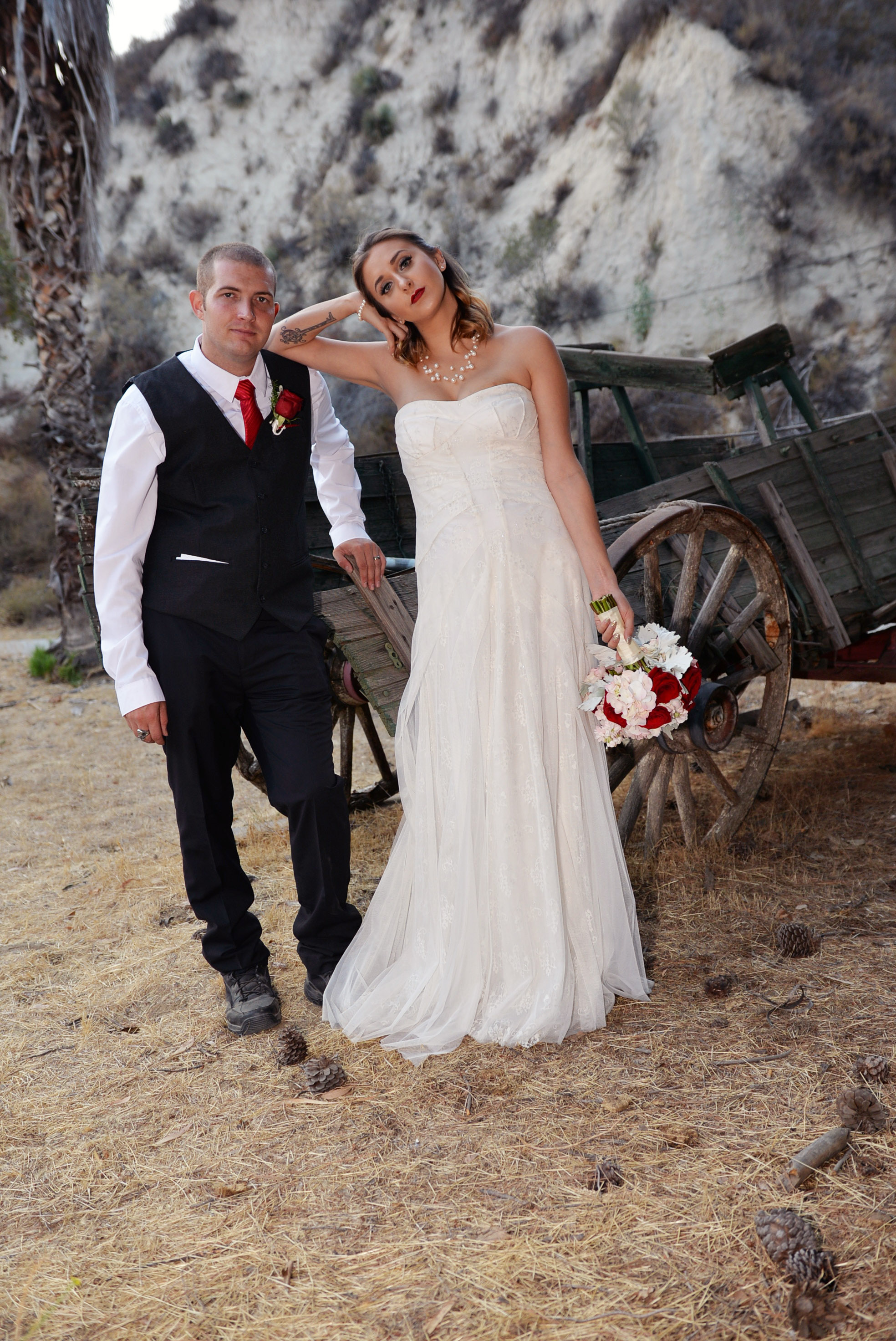 Tina is great! I was fortunate I'm meeting her through one of my closest friends. She was really able to help me stay on top of my DIY wedding. With planning and executing a wedding in 100 days it seems a tad impossible but it came out to be pretty special! Lot of thanks to Tina, you were really able to help me stay on track!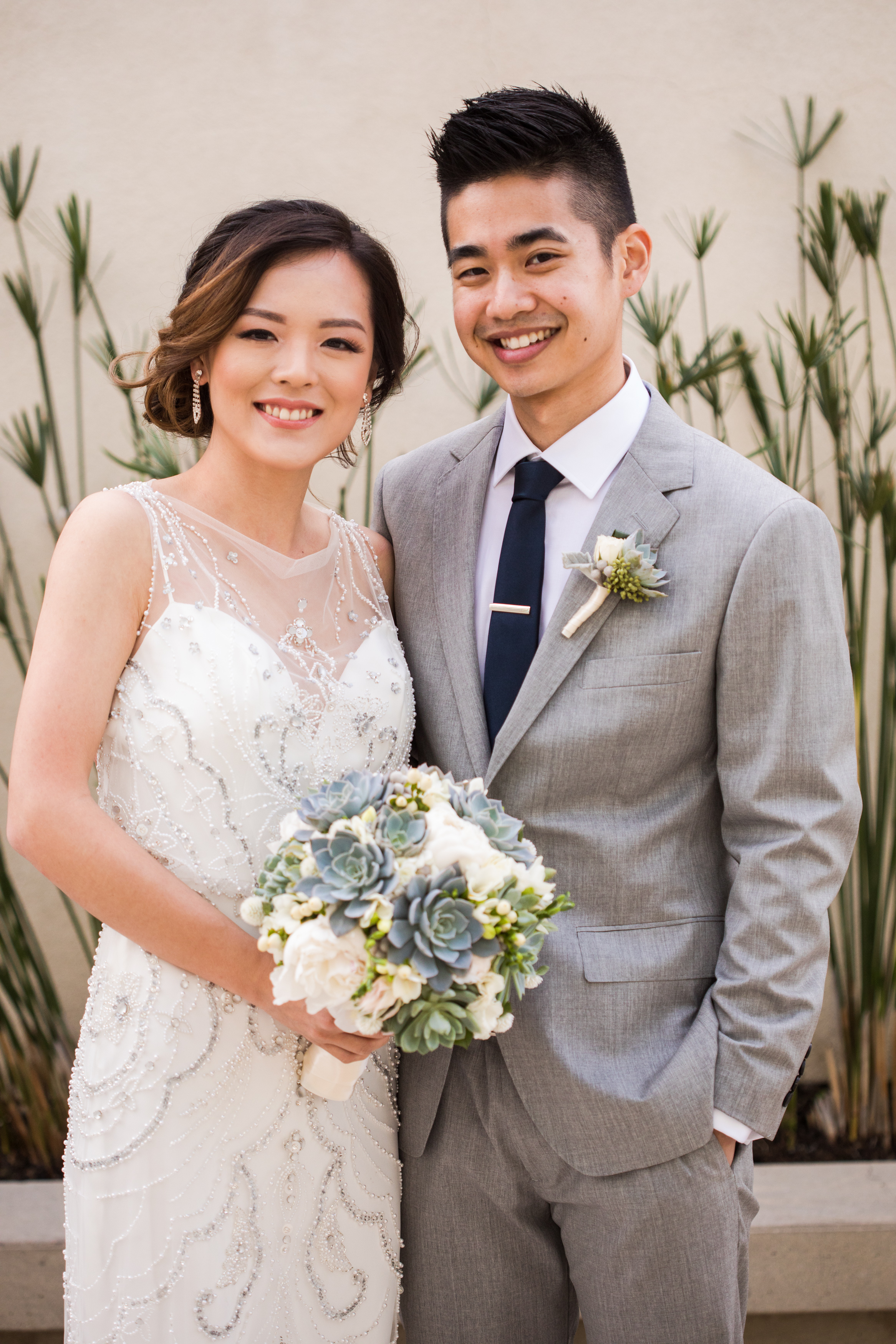 If you're looking for a wedding planner, your search should be over right here because you've found her. Hands down she is the reasons why our wedding went so well. Tina was on top of everything, all of our guests were very impressed, and the wedding was above and beyond our expectations as far as execution goes. She was organized for our planning months before the big day and was and cool and calm as can be. There are always stresses during that month before the wedding, but Tina made it feel effortless and took a lot of weight off our shoulders, especially with the small nit-picky things. Would recommend 100%, don't hesitate to do business with her!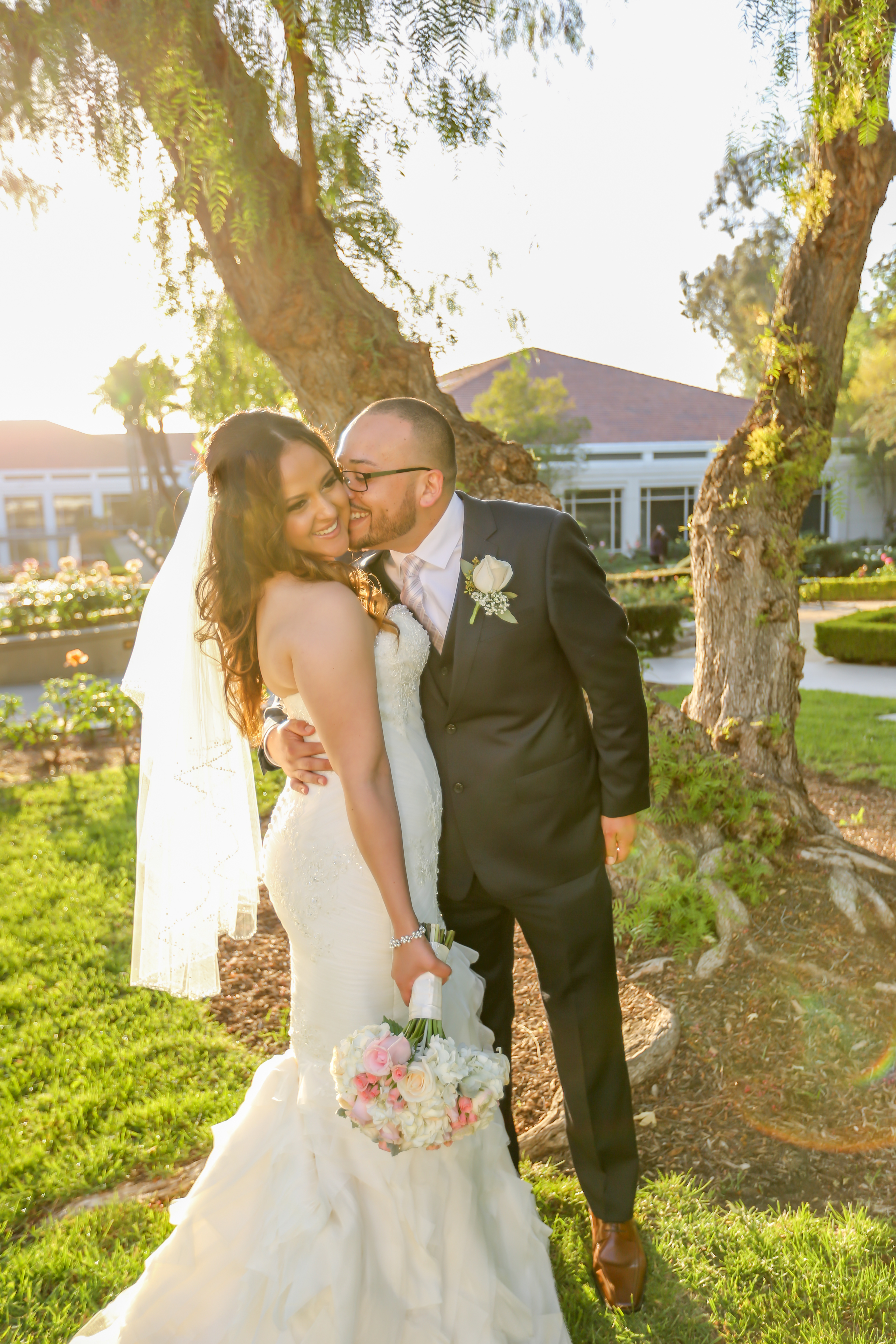 THE BEST DECISION I MADE!!! She truly helped me throughout the entire wedding planning. My wedding day went smooth thanks to Tina and her staff. I didn't have to worry about a thing the day of and I was really able to enjoy our special day. I hired her for the day of but she was still available throughout the entire time. I absolutely recommend her to anyone! I look back on our wedding day. All of my guests said our wedding day was very organized and well coordinated. I thank Tina for all of her help!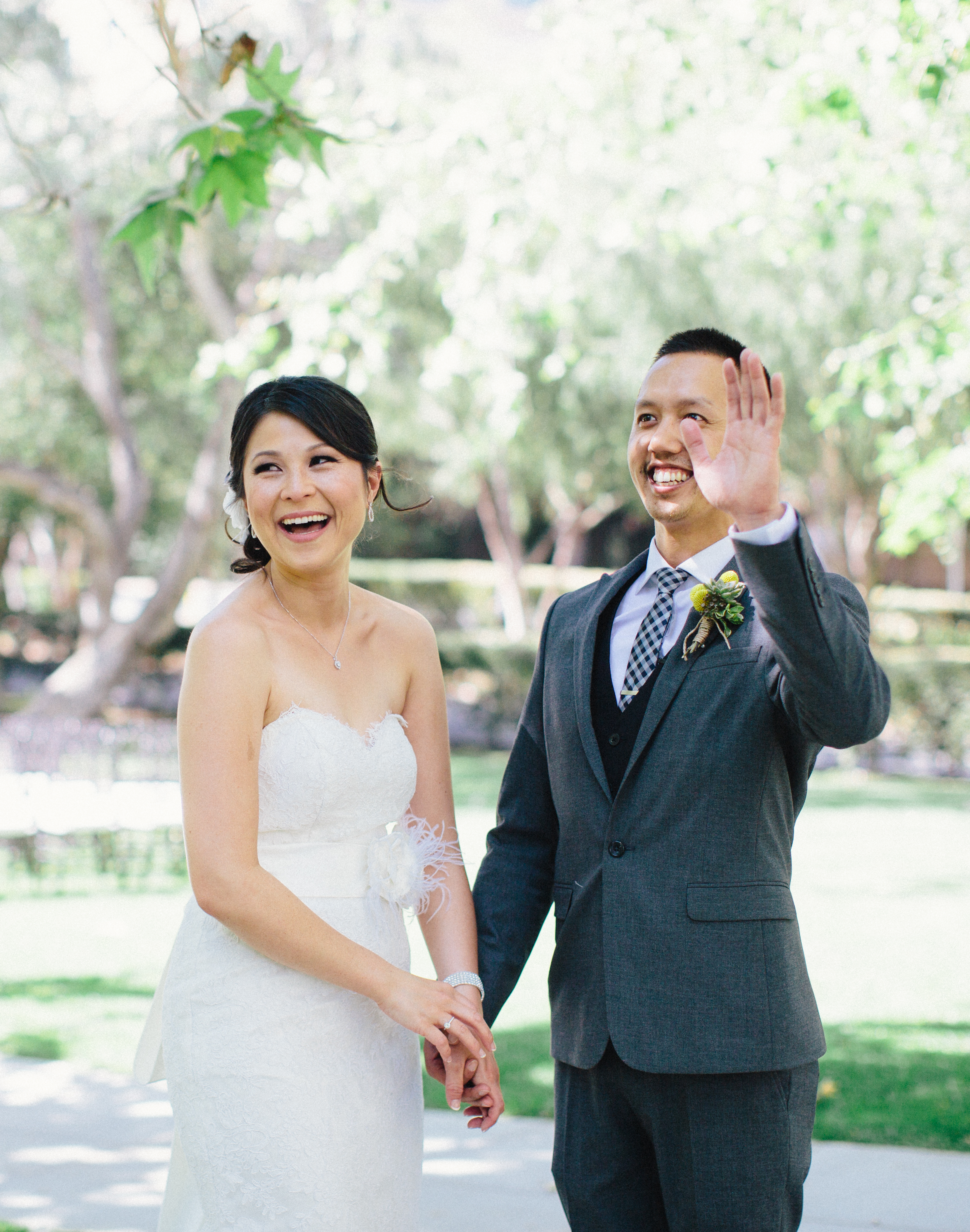 Tina the event coordinator was such a help and very reassuring. Weeks before the wedding I became nervous about the timeline and being able to complete everything during our special day. She ran through the timeline with me and pointed out what was realistic and what we needed to adjust. On the day of she helped to make it happen. I didn't see her that often because she remained behind the stage and was able to get things done seamlessly. She worked with the site coordinators and other vendors to make adjustments we needed that day. She helped decorate the cake table and our sweetheart table. She made us a personalized burlap banner to hang on our table - it was a very pleasant surprise!
I recommend her to anyone getting married and needs help with making their wedding dreams a reality.
Thanks In the cloud events !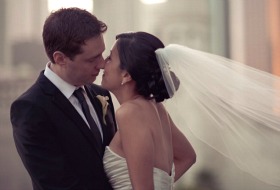 Tina and her team did an amazing job as my day of coordinator. Her service was excellent, we met in person once before signing a contract and she reviewed the details of the package. We mostly communicated through email, which was perfect given my schedule. She was very responsive to any of the questions or planning difficulties I had. I felt that Tina went above and beyond my expectations of a day of coordinator as she helped me through every step of the process. Leading up to the wedding she was in close contact with me regarding my wedding timeline and kept me on track with my planning. She contacted all of my vendors to make sure that they knew when and where they should be. I received compliments from my vendors regarding Tina's organizational skills.The day of the wedding she was in touch with all of my vendors for me, and the day went flawless. Tina and her team were professional throughout the entire day. They worked well together, and coordinated the ceremony without any miscommunication with the hotel staff or each other. I received many compliments regarding their services from my guests. I highly recommend In the Clouds Events to plan and coordinate your wedding.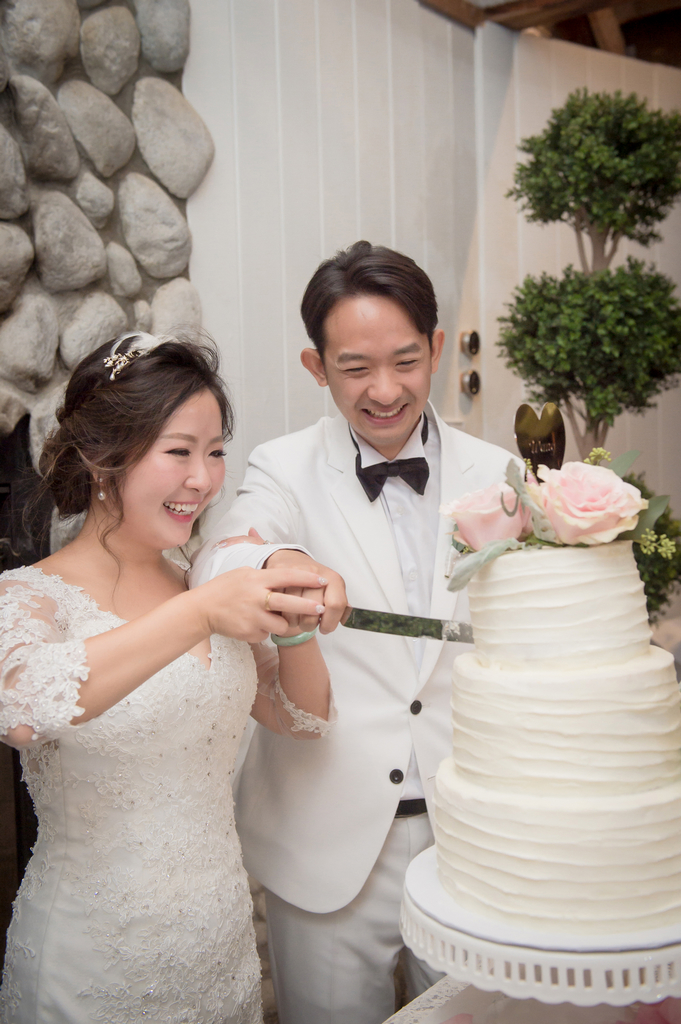 Hiring Tina as our wedding coordinator was the best decision we made while planning for our wedding this summer. Tina was not only friendly, easy to work with, very organized and always patiently guiding us through every little planning details. She was also very responsive via text and email whenever we have questions. She always offered help when we needed it the most such as recommending vendors that fit within our budget and needs, help selecting music for the wedding, even last minute purchases right before the wedding just to name a few. I really appreciate her reaching out and always making sure we are on schedule and working on our to-do list. All the vendors she suggested fit within our budget and did a wonderful job at our wedding - We couldn't be any happier and thankful to have her help making our beautiful wedding come true. We also appreciate Tina's bilingual skills, she's fluent in Mandarin and it makes the whole planning process easier as my wife and I are Mandarin speaker. To sum it up - Tina is simply amazing in so many ways and I would highly recommend her to anyone as their wedding coordinator!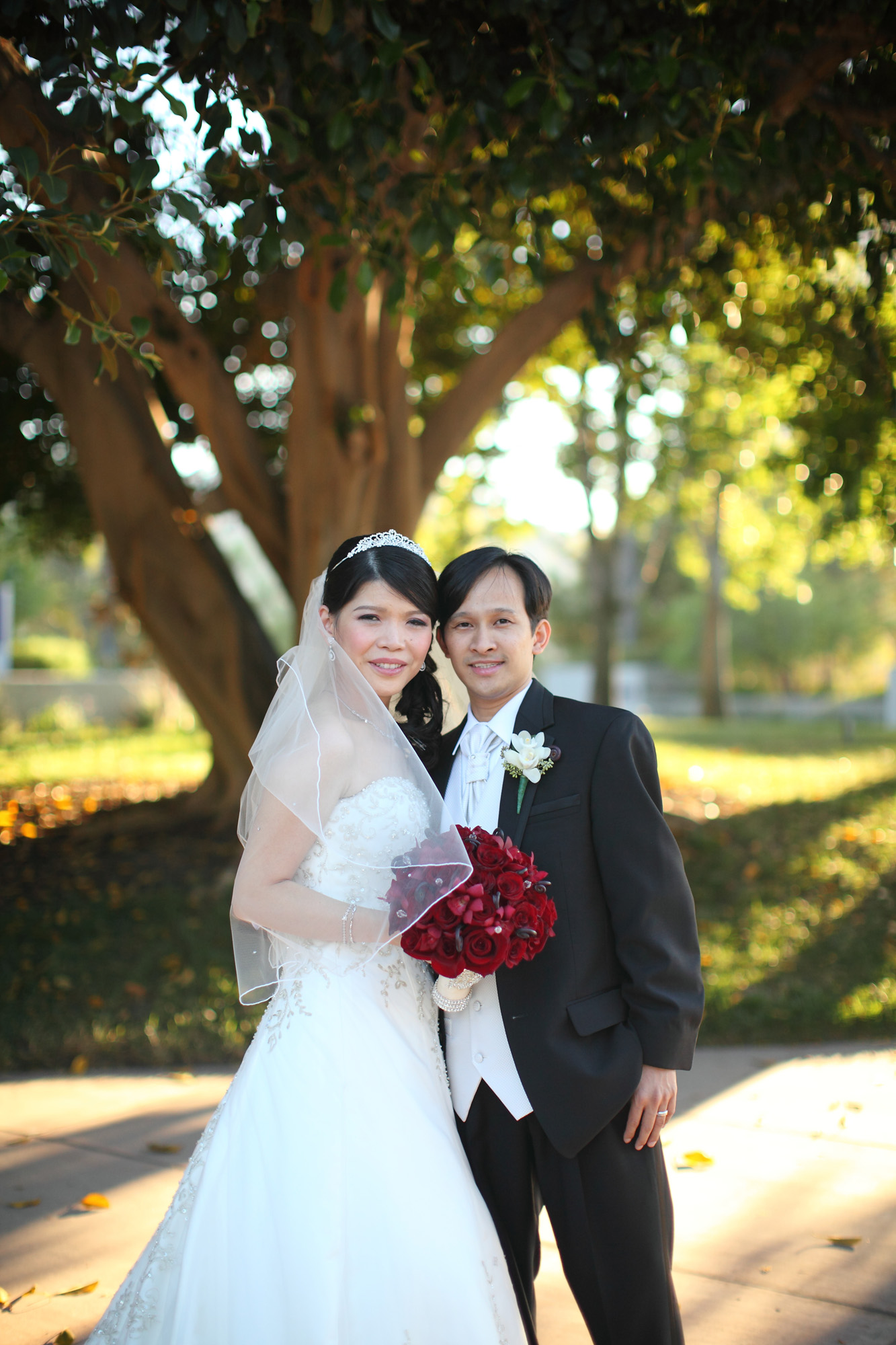 Tina & her team only had 1 month to prep my wedding, but she did a great work... Very responsive with e-mails and phone calls. During the last week before the wedding, she made sure that all vendors were on the same page. Without her, my wedding would be a disaster. She also help decorate my wedding and made it beautiful. Thanks Tina.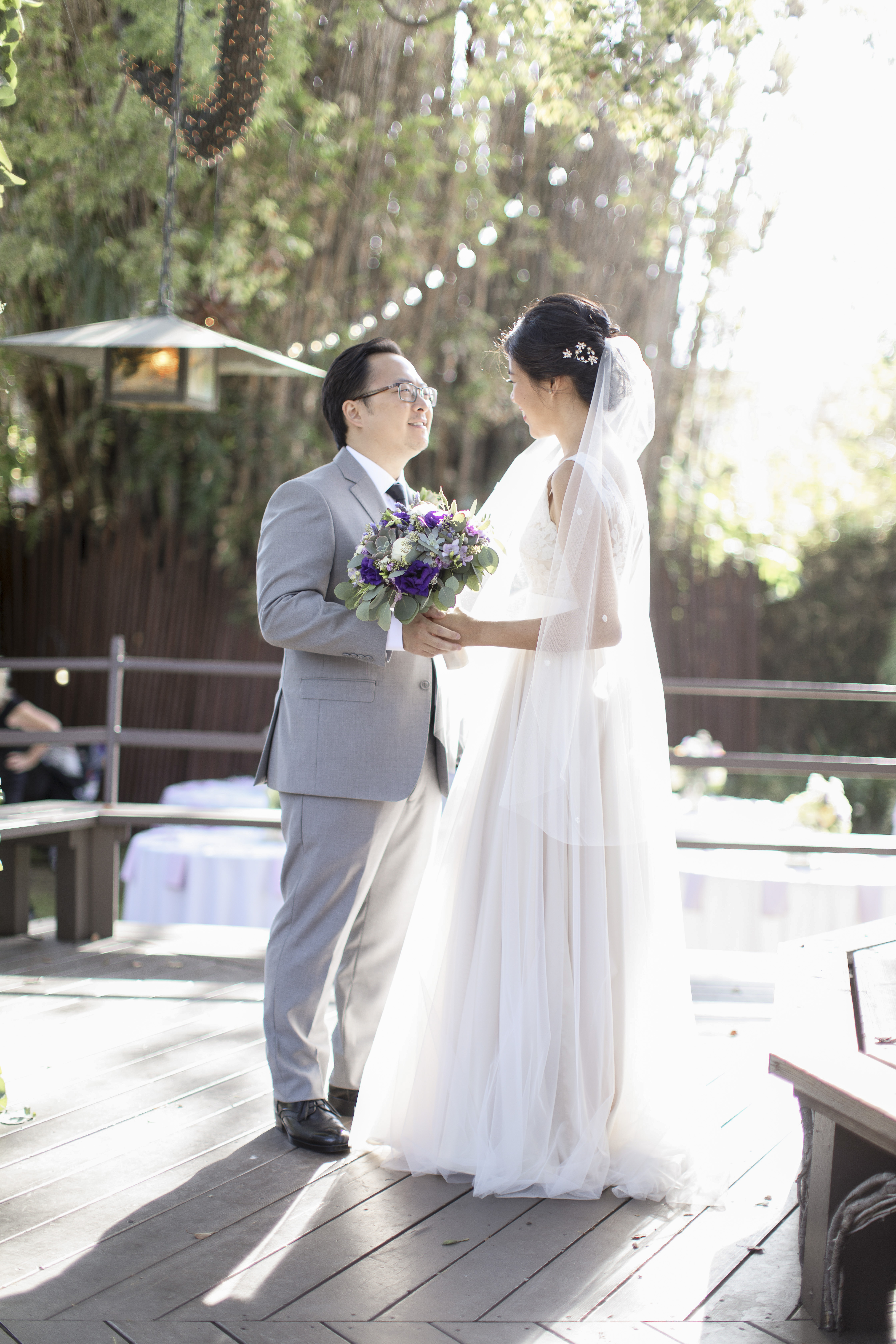 Tina is amazing!! I had such a wonderful experience working with Tina and her team for my fall wedding! She helped me with the design of the wedding, recommended vendors, was our day-of coordinator, and so much more. There is so much detail/logistics that goes into a wedding that it can be overwhelming, but Tina did such a great job of managing everything, creating design options, offering advice, and relieving the stress of the whole planning process. She is incredibly flexible and prompt with her responses. Tina is also very dependable, detailed, and organized in everything she does. She coordinated with my vendor team and outlined the schedule for them as well as for my wedding party well in advance to ensure that everyone knew when and where they had to be on the wedding day. On the wedding day, guests commented how everything flowed so smoothly and I was really able to enjoy the evening as Tina and her team truly did an excellent job. Having Tina throughout the whole wedding planning process and day of definitely kept me calm and assured that everything was taken care of. I would highly recommend Tina for your event planning needs, I am so glad I did! Thank you Tina!! 🙂