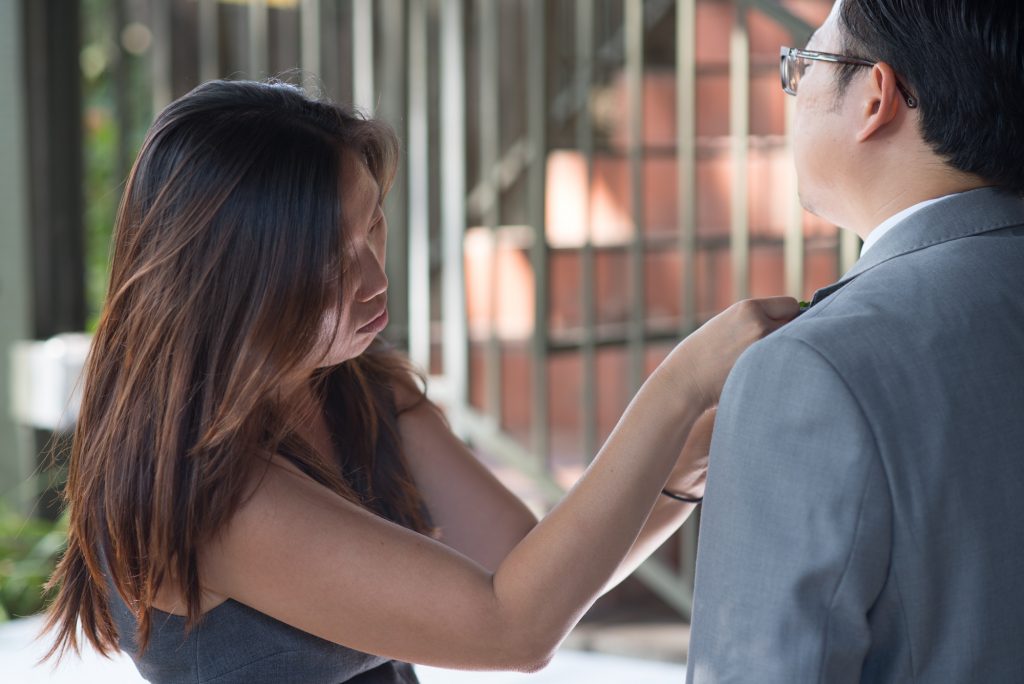 I get asked lots of questions about what I do as a wedding planner. Some are pretty general and once in a while, I get a few bizarre ones from engaged couples. I think the TV portrayal of wedding planners from J.Lo to David Tutera, and various reality TV shows really set unrealistic expectations. Here I picked 10 common questions I get from clients (potential and booked) along with my honest answers:
Are you going to tell me what do to on everything?
No, it's your wedding, your money, so you get to make the decisions. Of course, I'm here to answer questions, address concerns, share my experience and recommendations.
Do I get to pick my own vendors?
Yes, you get to pick your vendors, as long as they meet our minimum requirements such as being a registered business, has liability insurance, and at least 1 year of experience. This is not to discourage you from finding your own vendors or to push our preferred vendors on you. This is simply to ensure you receive quality service and product on your wedding day.
Will you be by my side all day on my wedding day?
I typically arrive at the venue when it's set up time. It is not necessary for me to hang out while you get your hair and make-up done. I'd prefer to take care of the event sites and make sure the vendors arrive on time and deliver their services or products.
Can you pick up my dress from the dry cleaner's and run errands for me?
Unlike on television, wedding planners are not your personal assistants. I do offer concierge service for a fee, but the tasks would have to be wedding related. I can recommend personal assistant if you need general help.
My parents are divorced and my mom hates my step-mom, can you help mediate?
I want to help relieve as much stress as possible, but sometimes family dynamics is difficult for an outsider to handle. I will definitely work with all the parties to come up with the best solution or compromise that will make everyone happy and avoid drama.
My venue says we have to clean up after the event, will you do the cleaning?
We stay until the end of the event and pack up any personal belongings, along with leftover decoration, favors, cake, etc., but we do not sweep or mop or provide janitorial services. If you need a clean-up crew, we can bring in a team for a fee.
Why do you charge so much to make some phone calls?
Clearly, you're not understanding the duties of a wedding planner. We do make lots of inquiries on your behalf to find the perfect vendor that matches your criteria, but that's not all we do. You're hiring us for our expertise in the wedding industry. Our experiences help thoroughly examine the vendors and venues we match you with, ask the right questions, compare the details of services and products, and prepare for the wedding day.
Why do you charge a travel fee?
Well, simply put, fuel cost money (gas or electricity). My time driving to and from a meeting deserve compensation as well, especially in Los Angeles with traffic. I typically only charge a travel fee if the venue or meeting location is more than 25 miles from my office, within 25 miles radius the travel cost is calculated into the overall fees.
I don't want you to contact my vendors. I found them, they're mine, is that cool?
Umm… so how do I know what time they will arrive to set up? Or how do I know how much space the caterer needs? Or how much power the lighting crew and DJ need? In order to do my job, I'll need access to your vendor contracts and be able to communicate with them to discuss logistics and details of the event. If they don't show up on the wedding day, what do you expect me to do if I can't contact them?
My significant other and I can't agree on this wedding item, can you convince him/her to do it my way?
Hmm… For sure I can put things in perspective and present pros and cons on both sides, but decision making as a couple is part of the relationship, part of marriage (you know till death do us apart?) if you can't overcome the situation before you get married, you're going to have a difficult time after you said "I do".
In conclusion, it doesn't hurt to ask questions, I love answering them (even the odd ones). Sometimes if you just ask yourself and use common sense, you'll find that the answers are usually pretty simple and understandable. Happy wedding planning!