Did you know it's unlawful in California to have a wedding without a marriage license? I am so honored to have Elizabeth Oakes of  Marriage To Go guest blog about the process of obtaining a marriage license and tips on doing it right.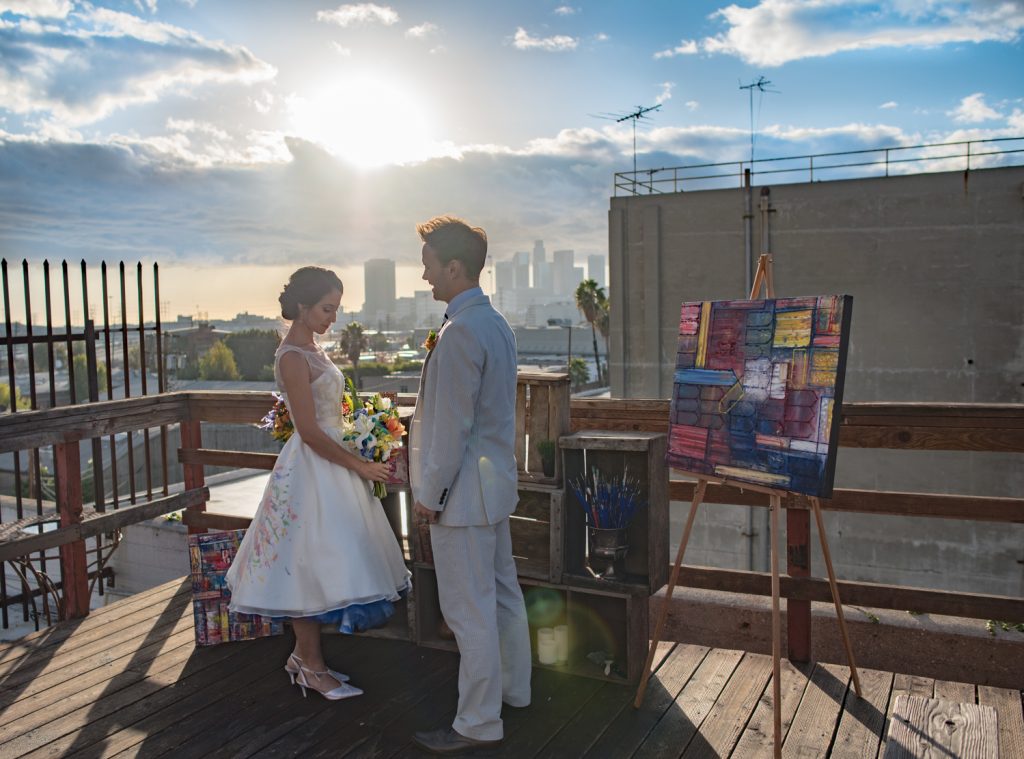 Here's how to make sure your nuptials are binding in law as well as love.
I've been issuing marriage licenses on behalf of the L.A. County Clerk's office for over 15 years and I'll be honest with you: marriage licensing is NOT SEXY, fun, or romantic. It holds no candle to the excitement of dreamy dresses, languid kisses, or overindulging at the dessert bar.
That said, your marriage license is probably the most powerful document you'll ever sign. It's more than just that "piece of paper" you hear so much ragging about; it grants you and your spouse family status under the law, which will affect every legal, medical, and financial transaction you undertake. It means you and your lawfully married partner agree to live under community property laws, will inherit each other's estates, and hold the literal power of life or death over each other in the event of medical emergency.
If that's not enough for you, unless you feel like running afoul of California Family Code Section 421 (which requires you to produce a valid marriage license before your ceremony takes place) you can't have your wedding without one.
So please: don't mess this up. All your flower walls and hand-drawn menus and shimmery hair and make-up will be irrelevant if you do.
In law, there's a saying: Do It Right or Do It Over.
Here's a 411 about California marriage licenses and some hot tips to ensure you Do It Right:
First thing to know: getting married is a two-step process. Step One is obtaining the marriage license; Step Two is having it solemnized (that is, giving your consent before an officiant).
State laws vary regarding marriage licensing, so if you're getting married in another state check the local requirements to make sure you won't get hung up by waiting periods or residency requirements. Here in California, we make it very easy: no residency requirements, no waiting period, no blood tests.
To obtain a marriage license, you must meet these requirements:
Be over 18.
Show a valid, unexpired government-issued ID like a drivers license or passport.
Provide copies of the divorce or legal annulment order for any dissolution of marriage that became final in the previous two years.
Provide court orders or other legal documents supporting name changes (other than name changes through a previous marriage).
You might also need to show a birth or naturalization certificate if your full legal name doesn't appear on your ID (DMV is notorious for abbreviating or misspelling names).
You can submit the online marriage license application up to two weeks before you go buy it at the County Clerk's office. Marriage licenses are good for 90 days from the date of purchase; if your license expires before you have your ceremony, you'll have to buy another one. I advise purchasing your license 3-6 weeks before your wedding so a) you don't forget about it in the Final Wedding Crunch and b) if for some reason your wedding must be postponed, you still have time left to use the same license.
But wait, there's more! We have two types of marriage licenses in California:
The public license, which is the one you see in the movies: you go to the County Clerk's office, buy your license, take it to your ceremony, have an officiant and a witness or two sign it.
The confidential license, which does not require a witness and can be privately issued by a small number of specially authorized notaries (like myself). Confidential licenses can also be purchased at the County Clerk's office, but they are

only issued to couples who are currently cohabiting

. Also, they're a "confidential" record, meaning members of the public can't buy a copy of your certificate; only you and your spouse can purchase certificates and must prove your identity upon purchase.
I hear you thinking: A special license if you're living together? No witnesses? That's weird! Why haven't I heard of this??
Yep, it's weird, and you haven't heard of it because it's unique to California. It all makes sense if you know the history of our State bureaucracy (won't bore you) but confidential licenses served a purpose: back when it was harder for rural people to get to a city to register their marriages, local officials could do it instead. It's kind of a bureaucratic atavism now, but still convenient; being able to have your marriage license issued at your home or ceremony location is pretty sweet, especially if you're just popping into town for the weekend.
Confidential licenses are also a boon when people can't get to a County Clerk's office, as when someone is in hospice care and urgently needs to marry. Marriage can make the difference between home and homelessness for the surviving family, so confidential marriage licensing still has a role to play in serving California's citizens in a humane way.
So once you buy your marriage license via the County Clerk's office or an authorized notary, then what?
Time for Step Two! Having your marriage solemnized and the license signed by the officiant and/or witnesses. "Solemnize" is the fancy word for giving consent to be married before an officiant, who then affirms that you gave consent by signing and dating the license.
Want to know more? Check out License to Kiss, Part II: Completing the Marriage License (subscribers only)!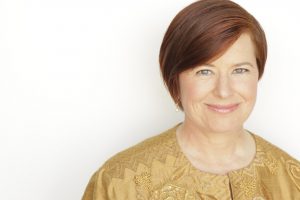 Elizabeth Oakes is an authorized notary and non-denominational wedding officiant based in Santa Monica, CA. You can find out more about her elopement services at MarriageToGo.com or licensing/officiation for event weddings at GoldenOakWeddings.com.
Copyright © 2018 Elizabeth Oakes—all rights reserved, do not reprint without permission.